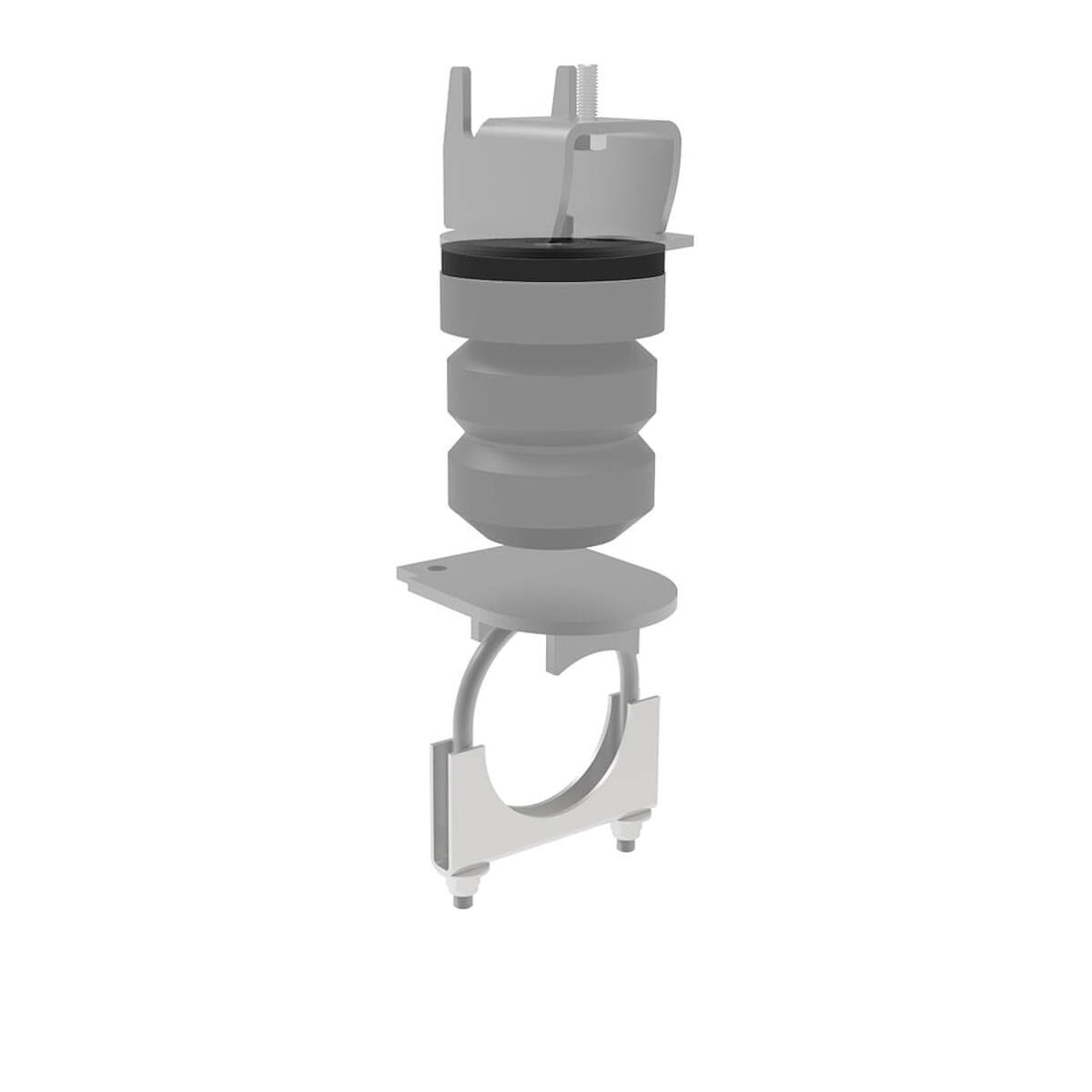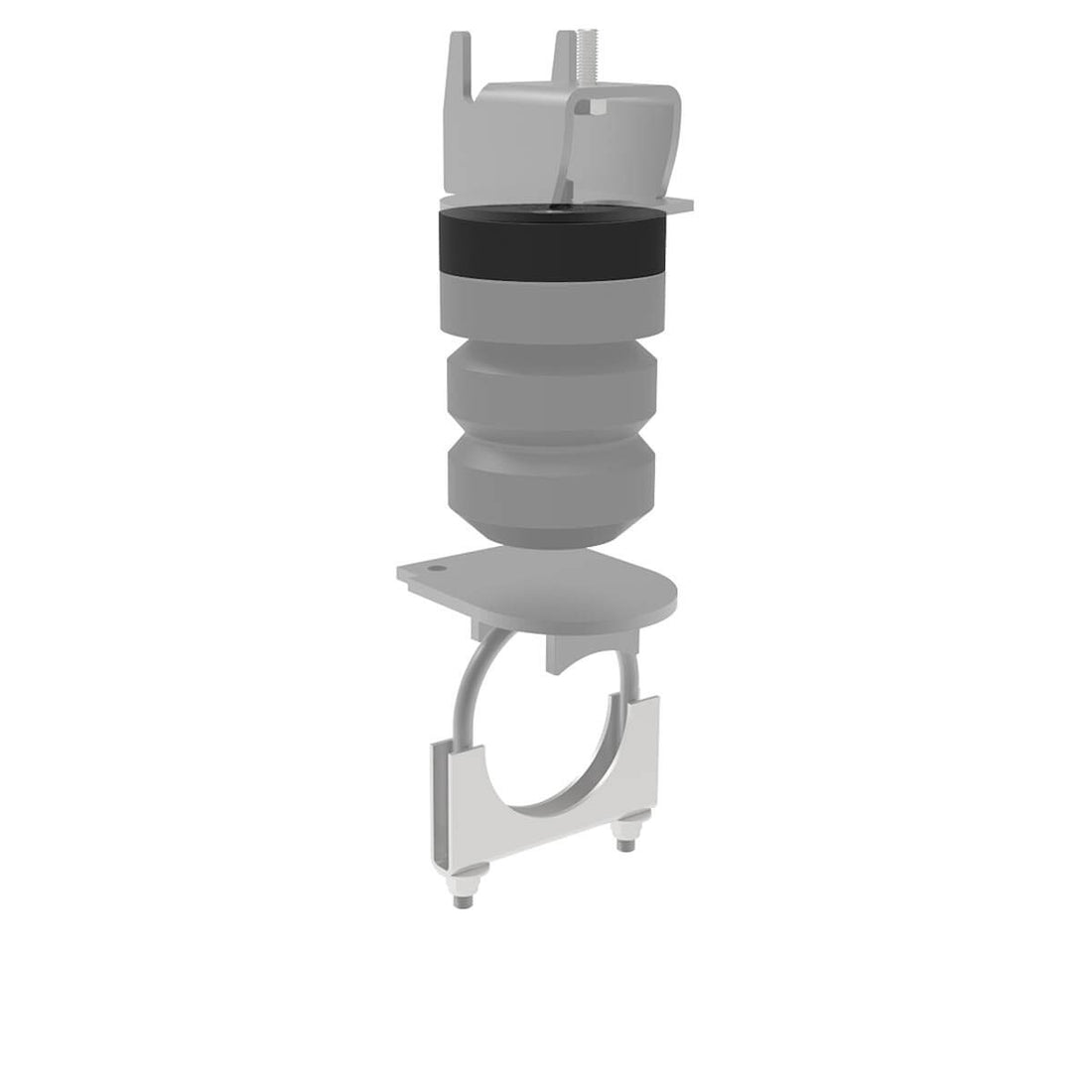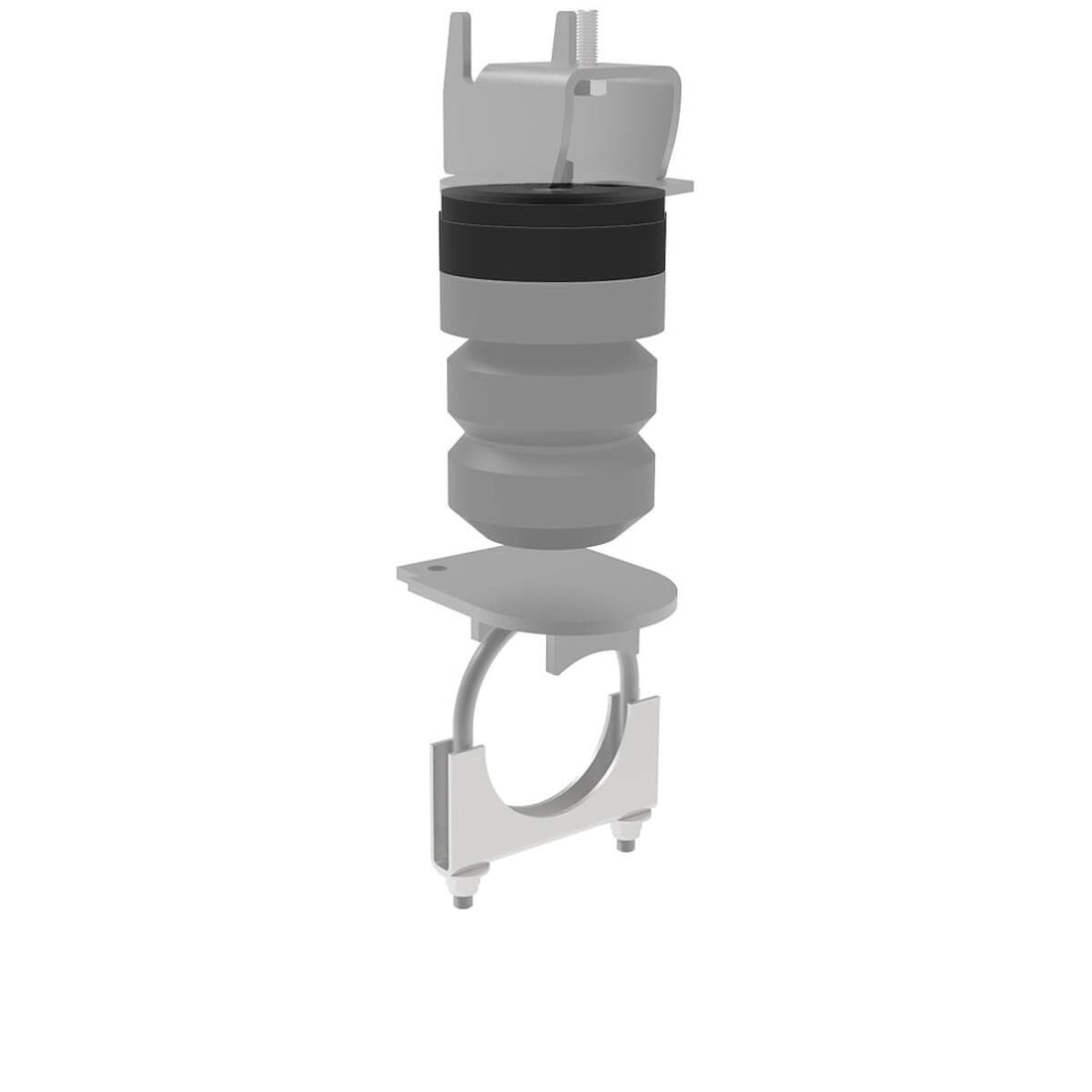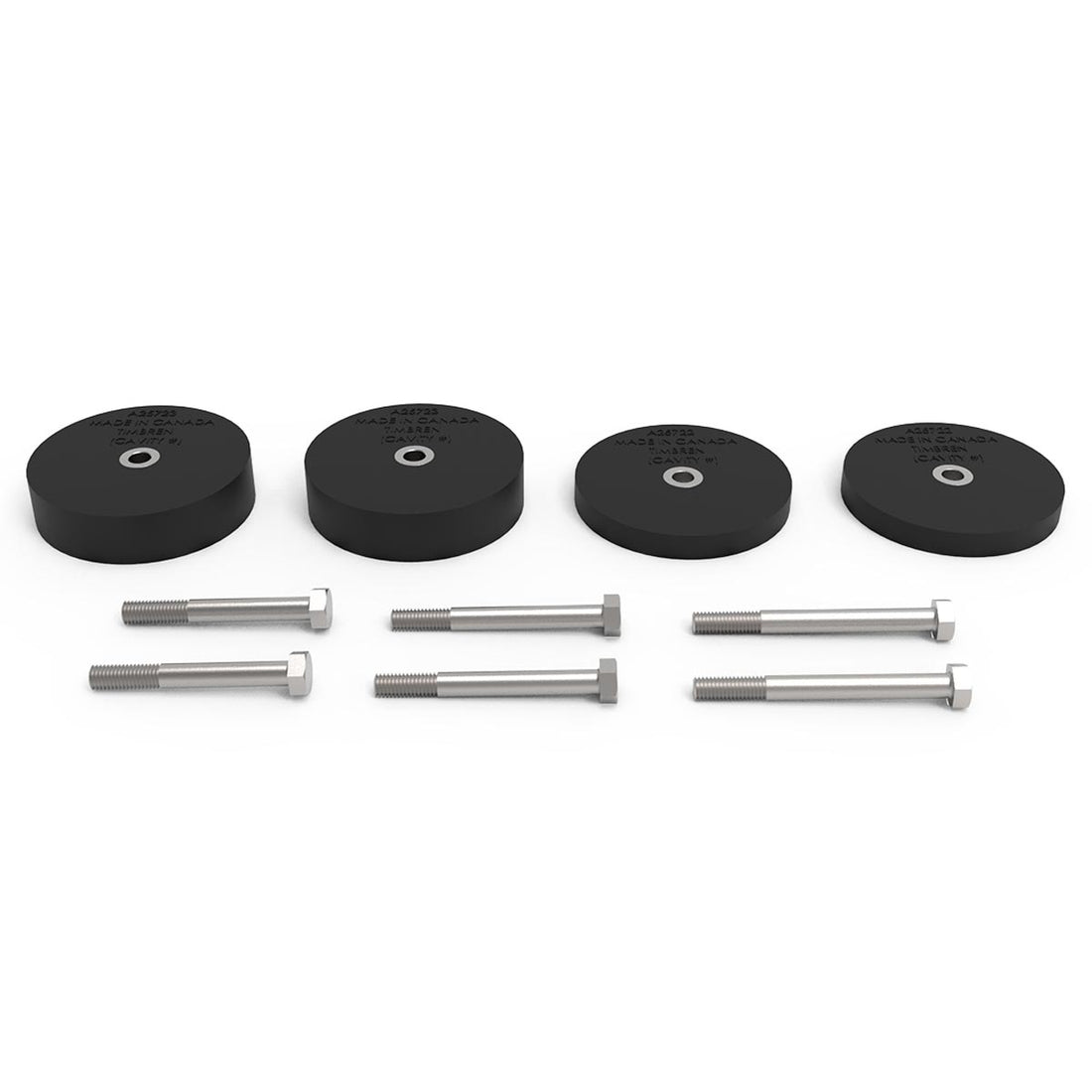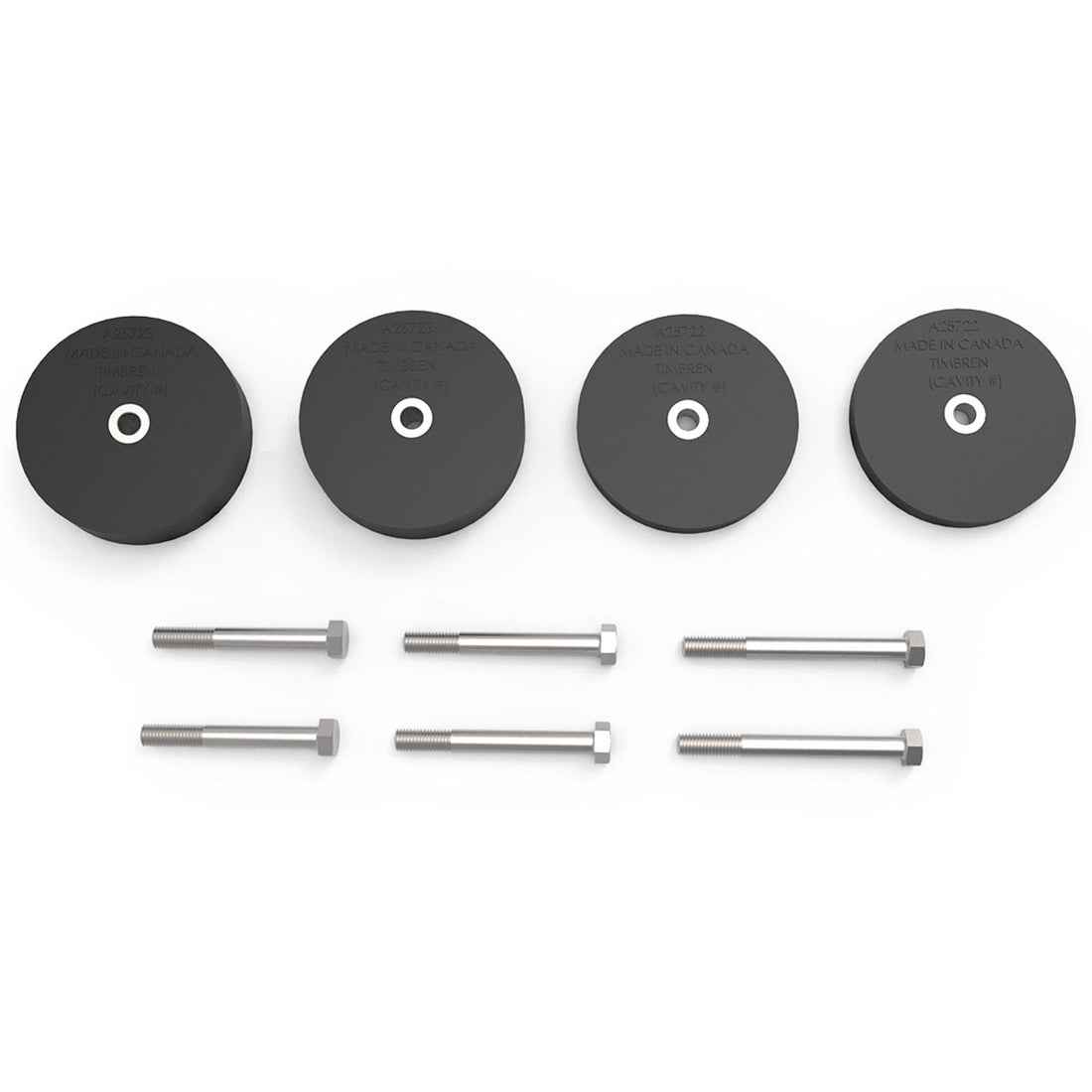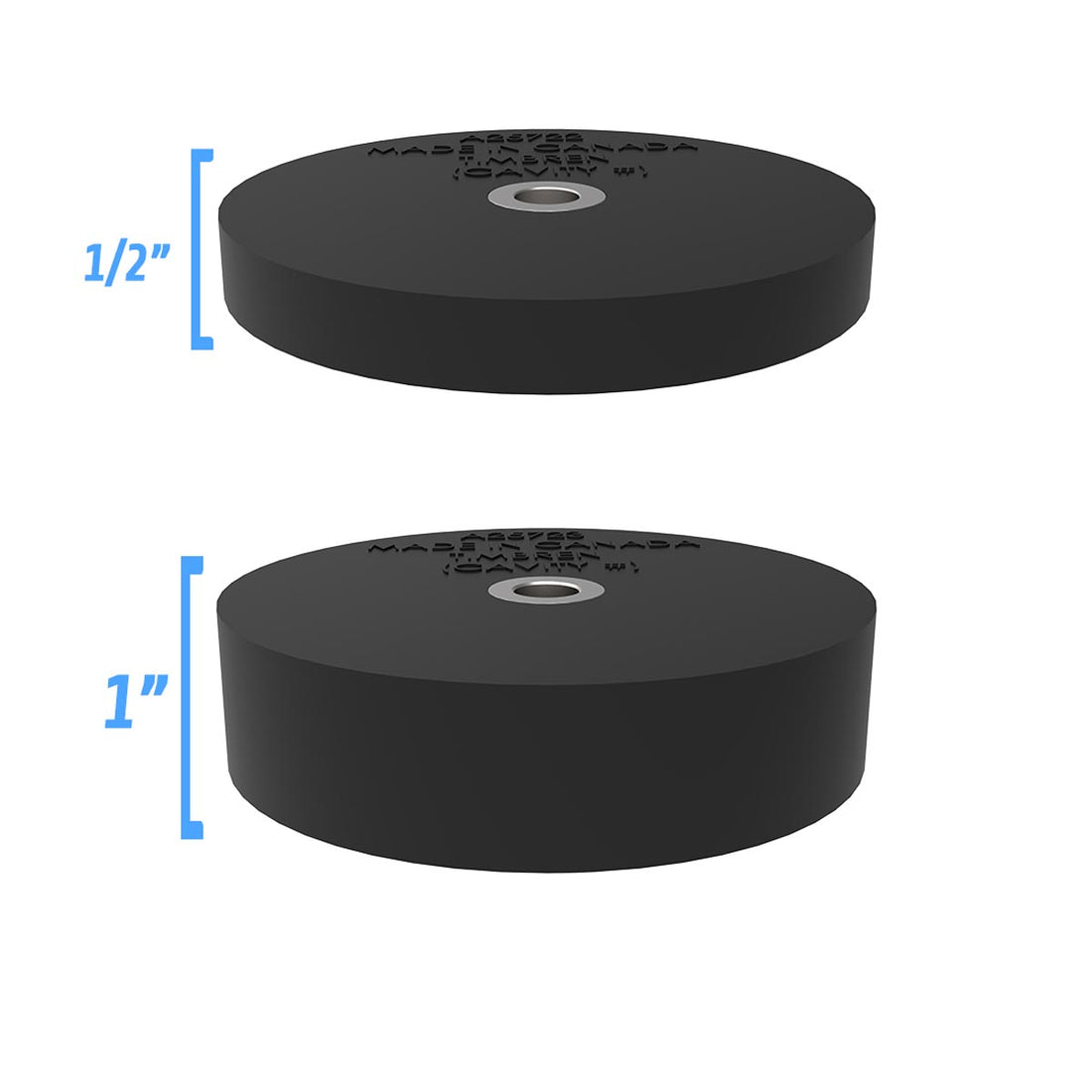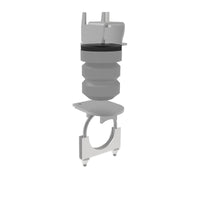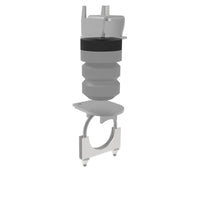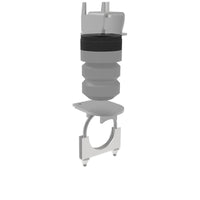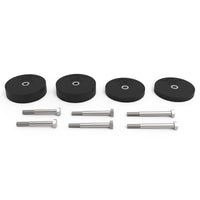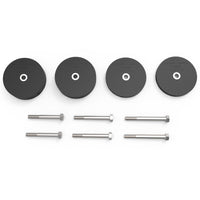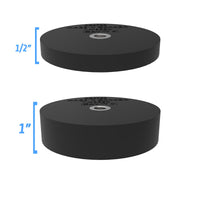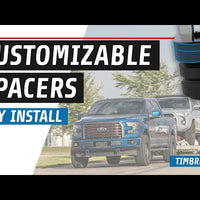 Free Ground Shipping on Orders Over $99
Lifetime Warranty and 100-Day Money Back Guarantee
Available to ship within 1 week
Our Timbren SES kits are designed to work on vehicles with factory ride height, allowing for a 1 inch space between the Aeon® rubber spring and your vehicle's suspension when unloaded. But if you have a leveling kit, body lift, or full suspension lift, the increased distance can limit the performance of our SES kits.
However, you can still enjoy a level, controlled towing experience with your lifted truck.
How? Our Timbren SES spacer kits reduce the gap between the Aeon® rubber spring of our SES kit and the increased distance between your lifted pickup's frame and rear axle — enabling your Timbren SES kit to perform properly. 
Each spacer kit comes with two 1 inch and two ½ inch spacers, along with necessary hardware — so you can mix and match the spacers to achieve desired height.
Key Features
Fully adjustable to achieve correct ride height
Enables Timbren SES kit to perform properly on lifted suspensions
Specs
Adapts Timbren SES kit to your lifted Ford F-150 pickup truck
Works with Timbren SES kit FR1504E
Able to adjust Timbren SES ride height for up to 10.50"
What's Included
2x 1" rubber spacers
2x ½" rubber spacers
All necessary hardware
How to Install
Suspension Support Location
Kit Type
Our Timbren SES spacer kits are built to last. We back this up with a lifetime warranty.
Covered under this warranty are defects in material and workmanship, under normal use and service for the life of the vehicle on which the kit was originally installed.
FREE Ground Shipping on Orders Over $99
Free ground shipping is available in the contiguous United States on all orders over $99. Normal processing time is between 1 – 2 business days from placing the order.
We make every effort to ship the order within this processing time; however, no guarantees are expressed or implied.
100-Day Money Back Guarantee
If you're not happy with your Timbren product, we want to remedy that. If our customer service team can't find a solution for you, you can return your Timbren product for a refund, a replacement product, or another product of similar value within 100 days of purchasing the product. We'll cover return shipping costs, too.
See Our Spacer Kits in Action
Spacer kits, paired with a Timbren SES kit, keep your lifted vehicle leveled when towing and hauling.
Enjoy an easy, DIY installation using just a few simple tools.
Your questions, answered
You want all the info before choosing the right towing and hauling solution for you. And we want to help.
You bet! Unlike other towing solutions, you can easily install Timbren SES spacer kits right from your driveway, with just a few common tools.
Nope. Once your spacer kit is installed, your job is done. No need for any other maintenance.
Determining if you need a Timbren SES spacer kit will vary by the make, model, and the gap measured between the frame and axle when unloaded. Please refer to the Description section near the top of this page to find these measurements.