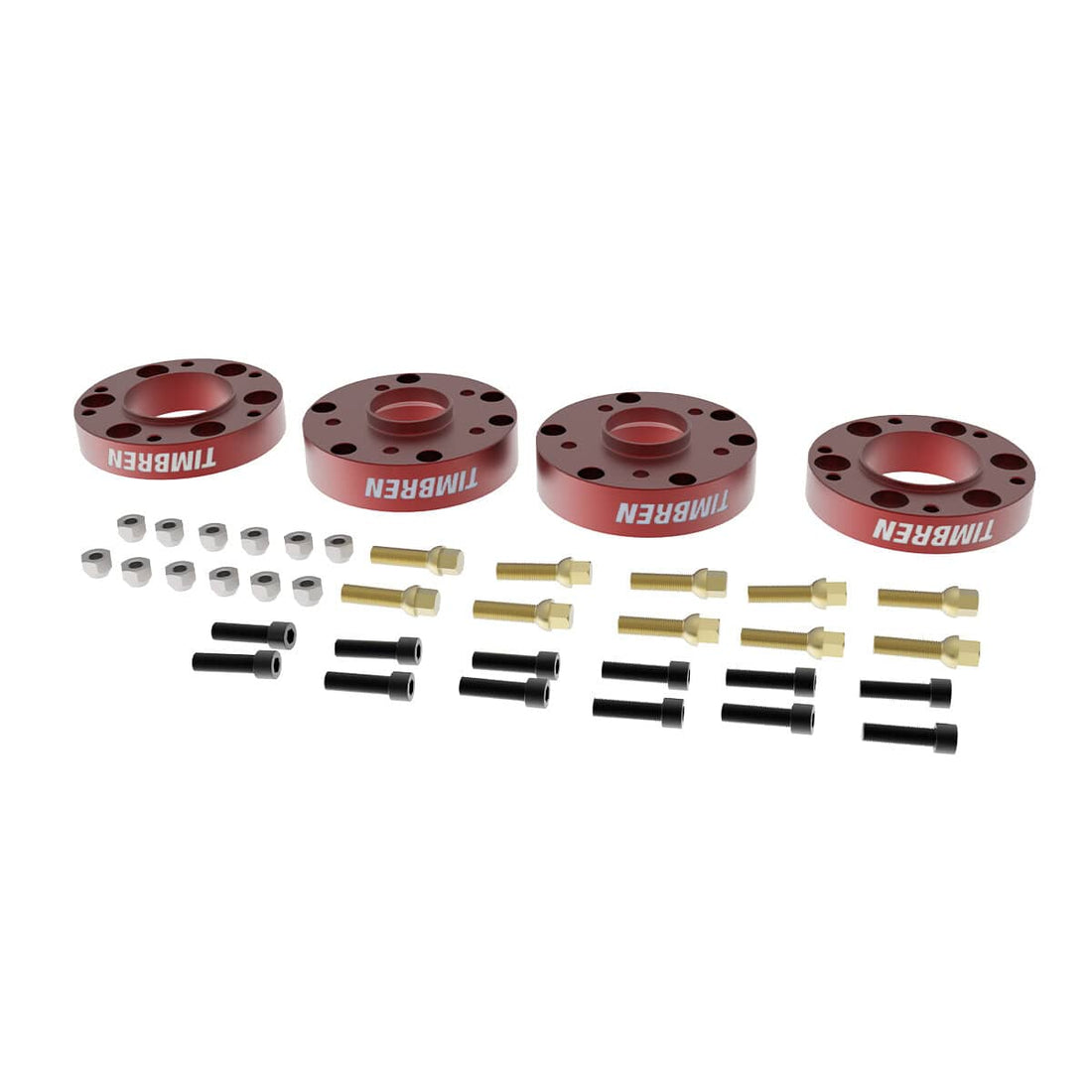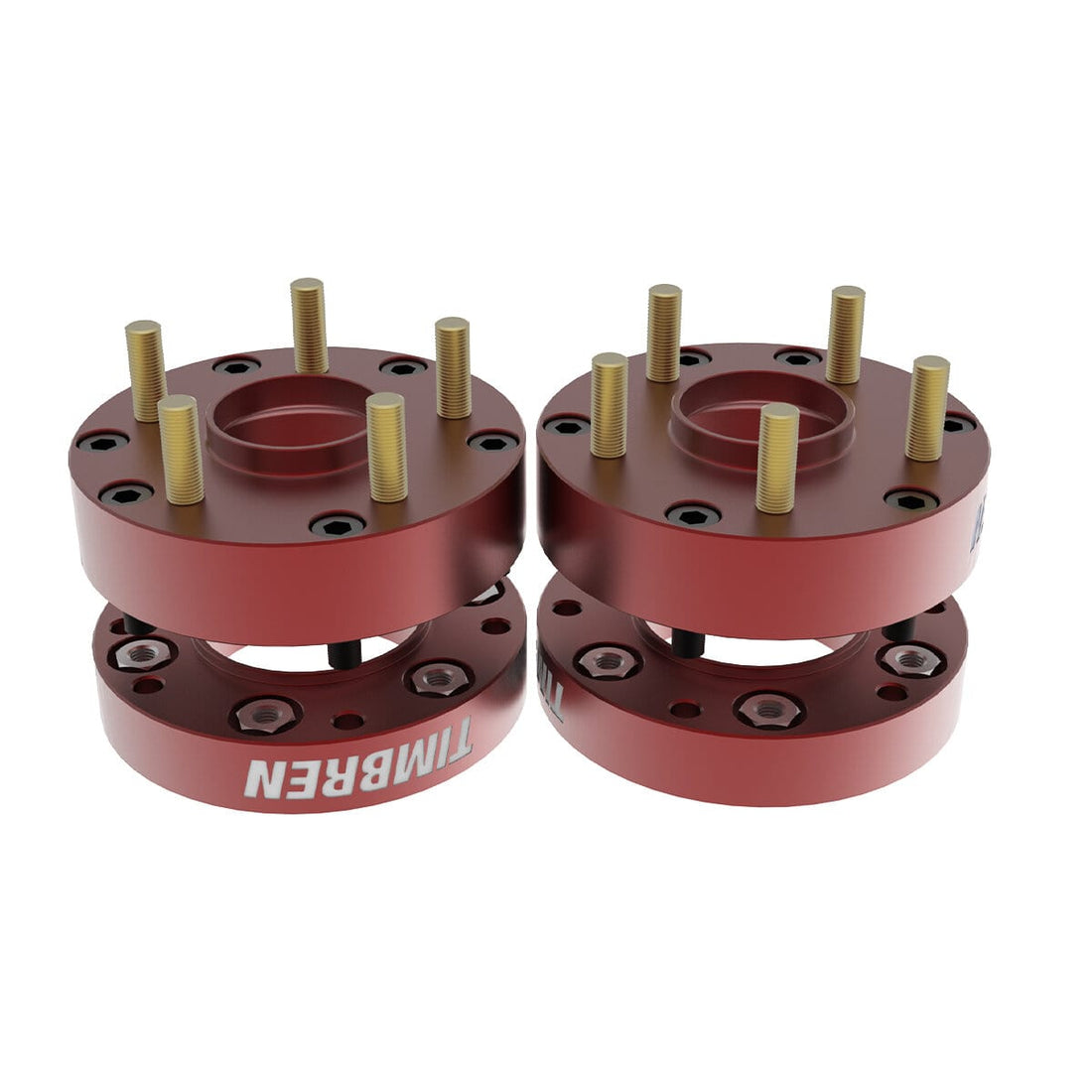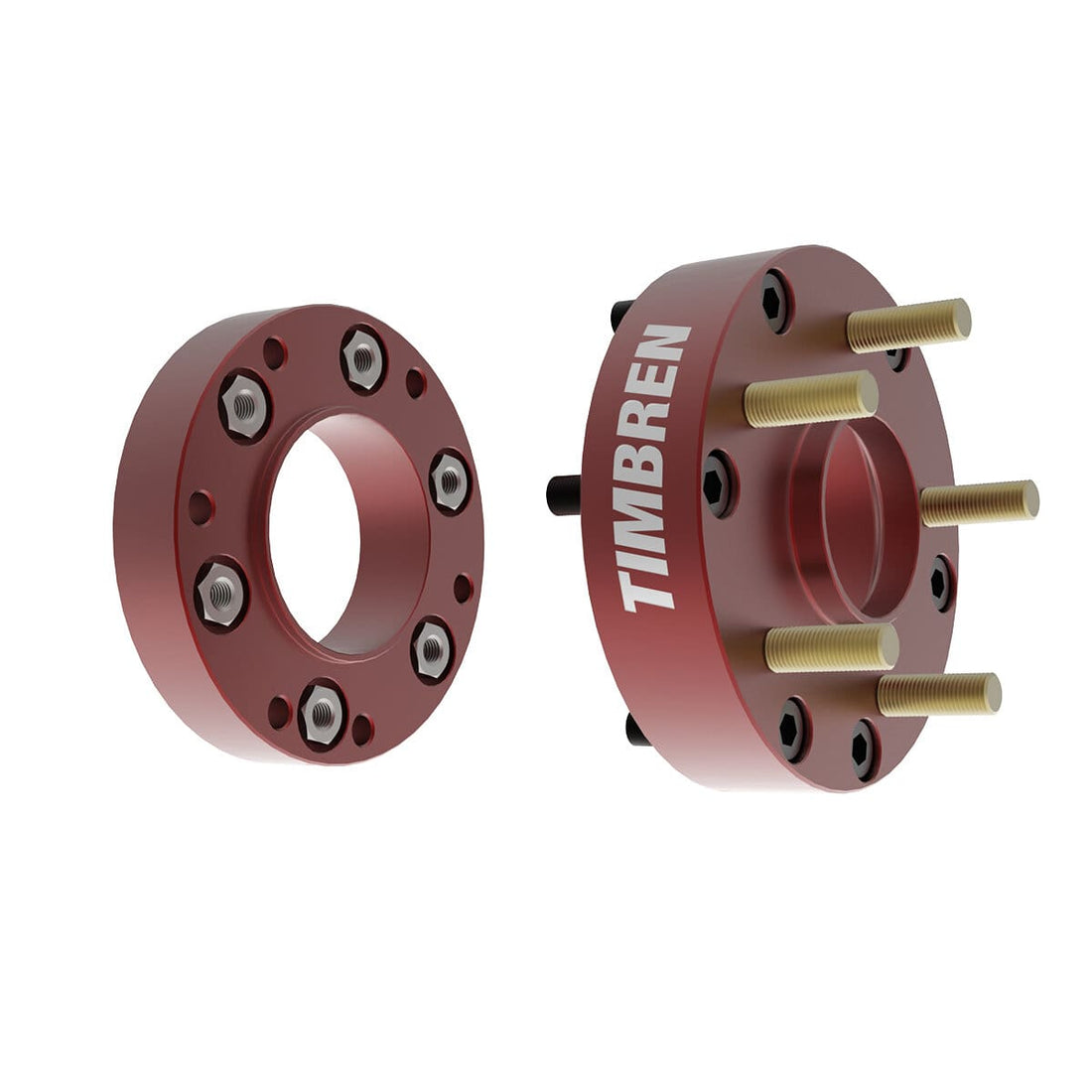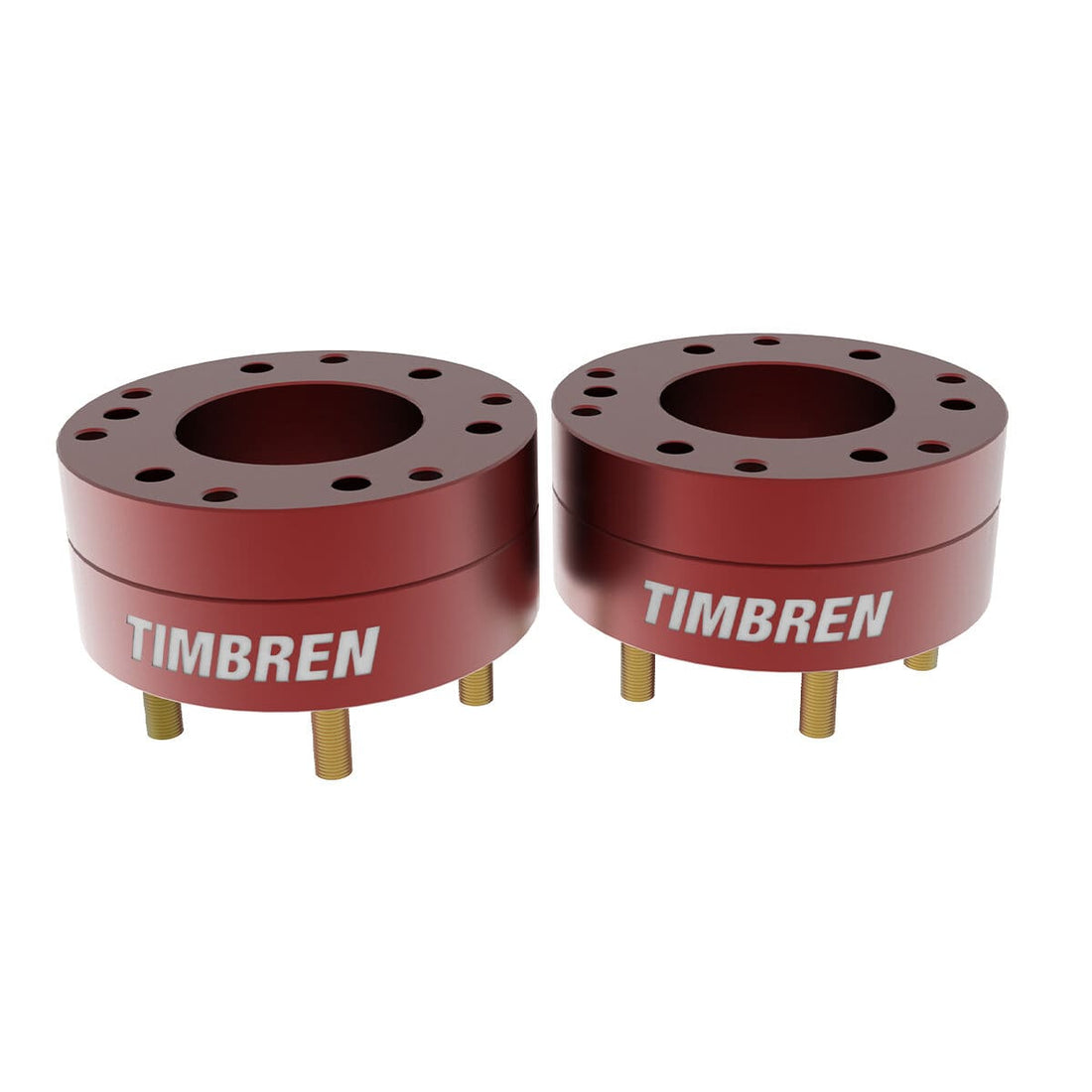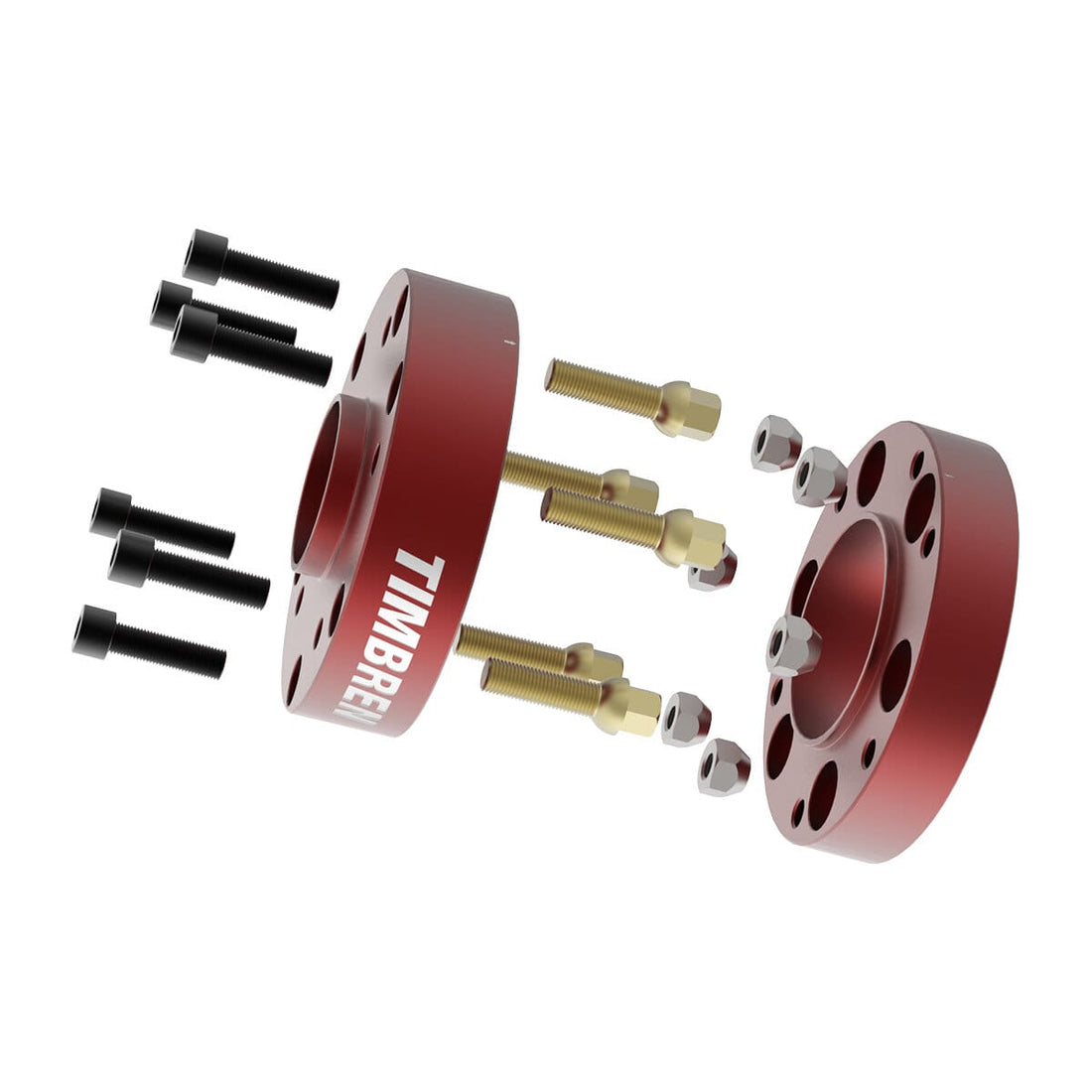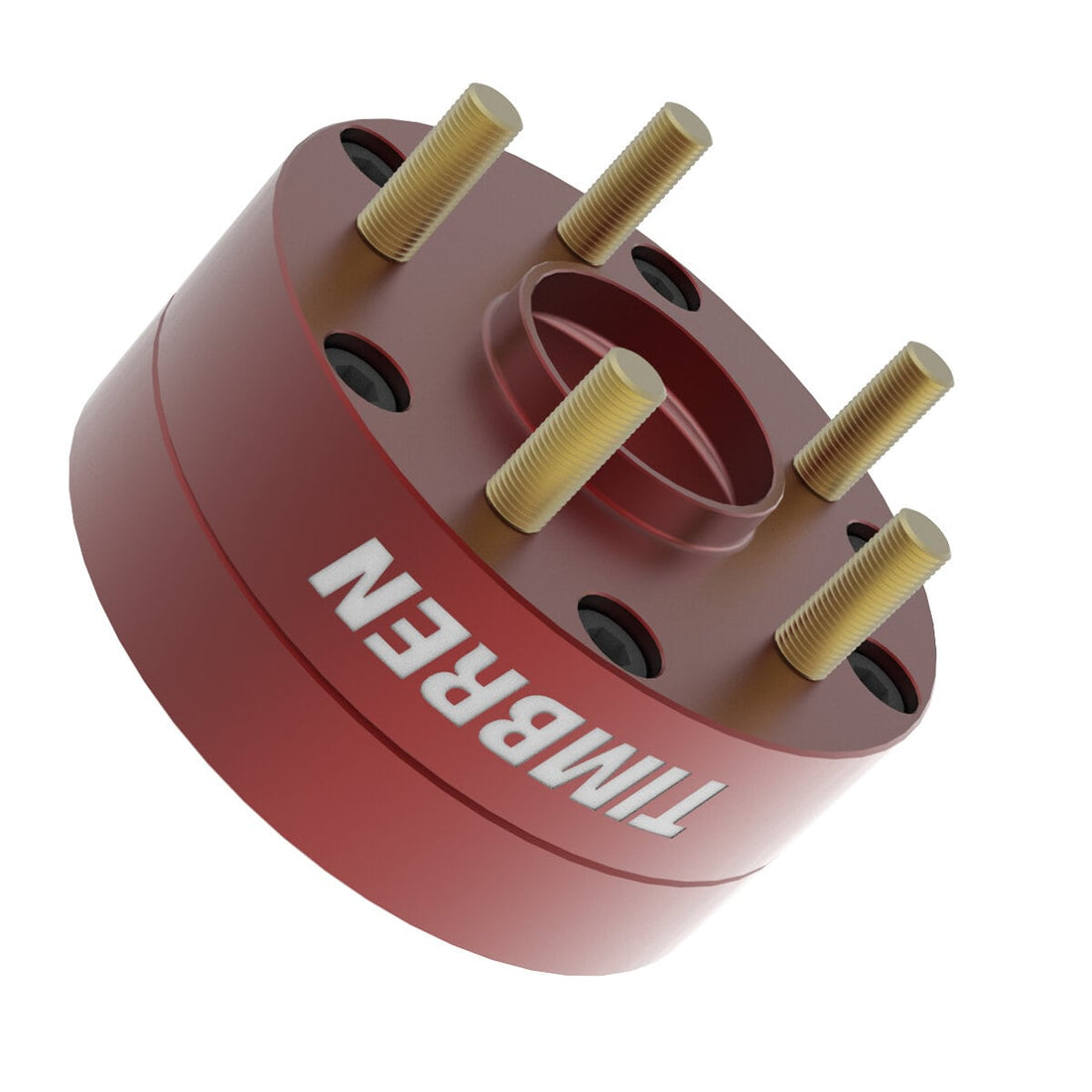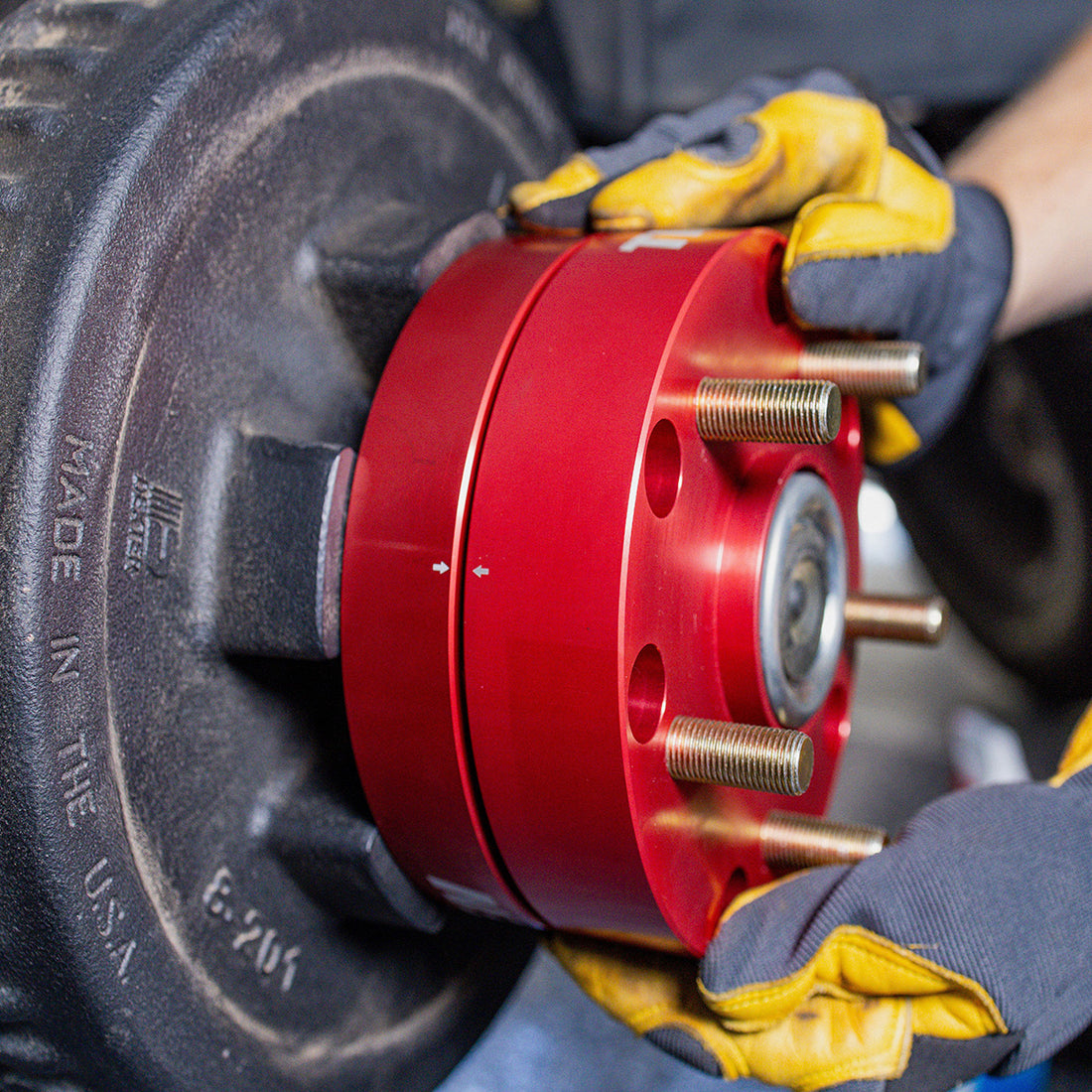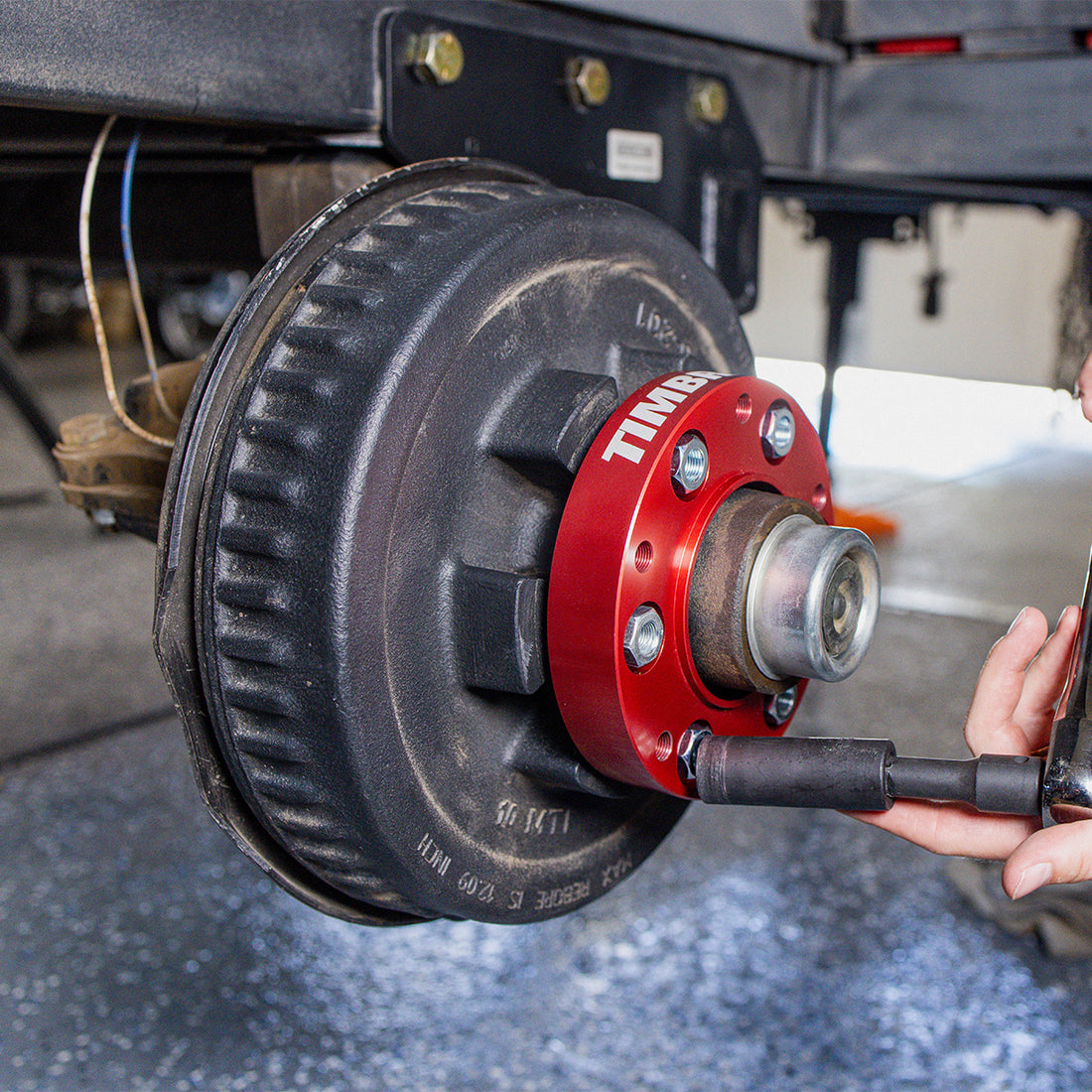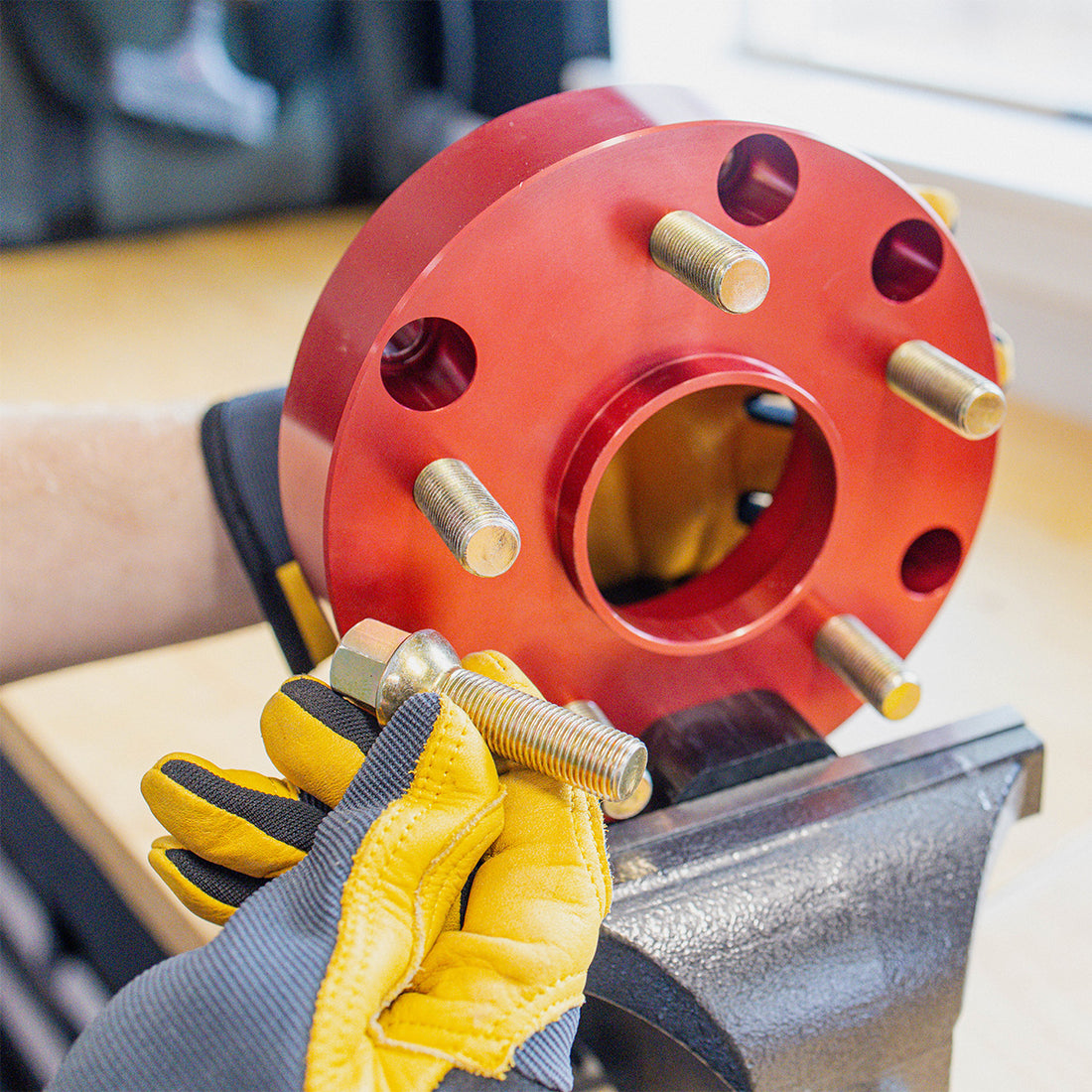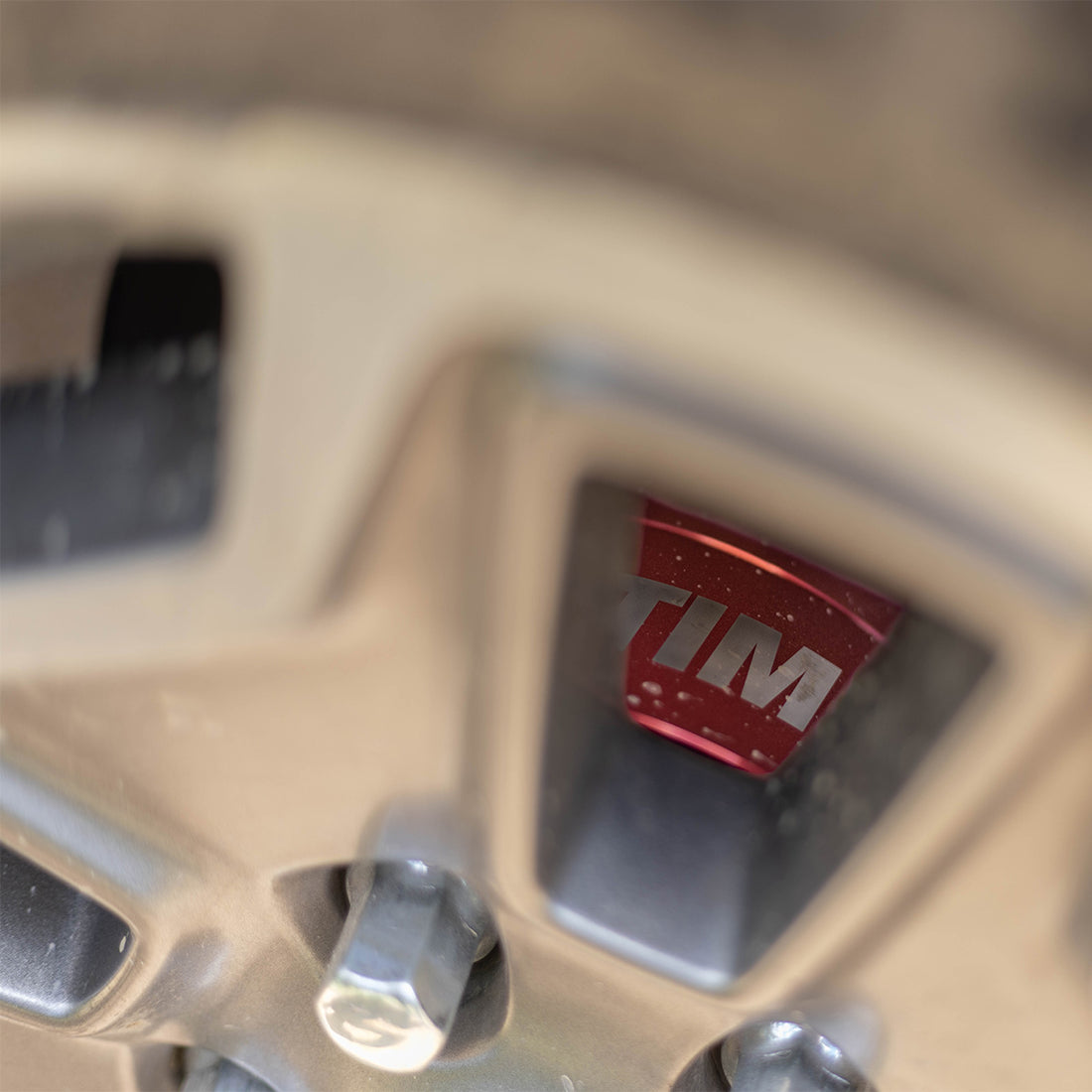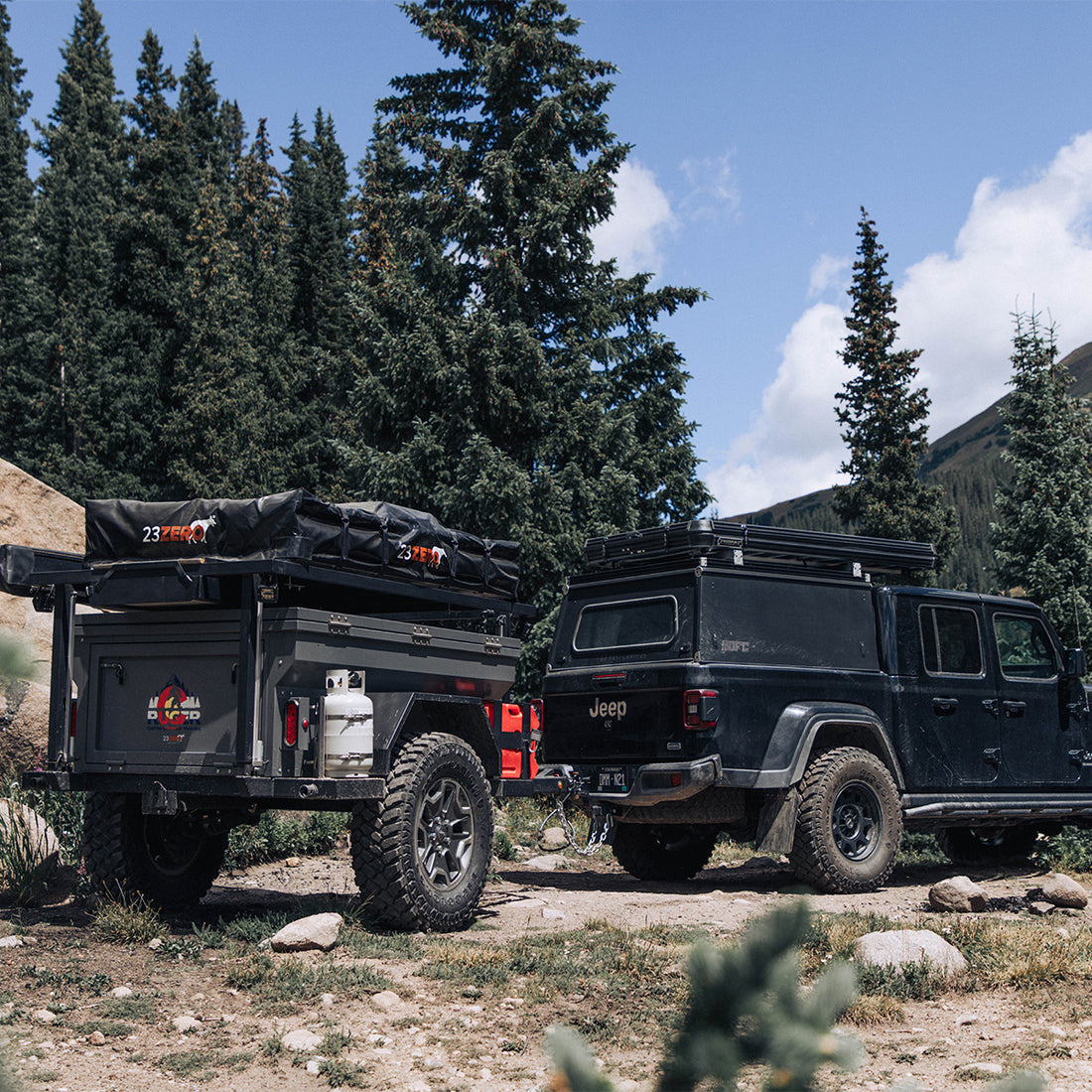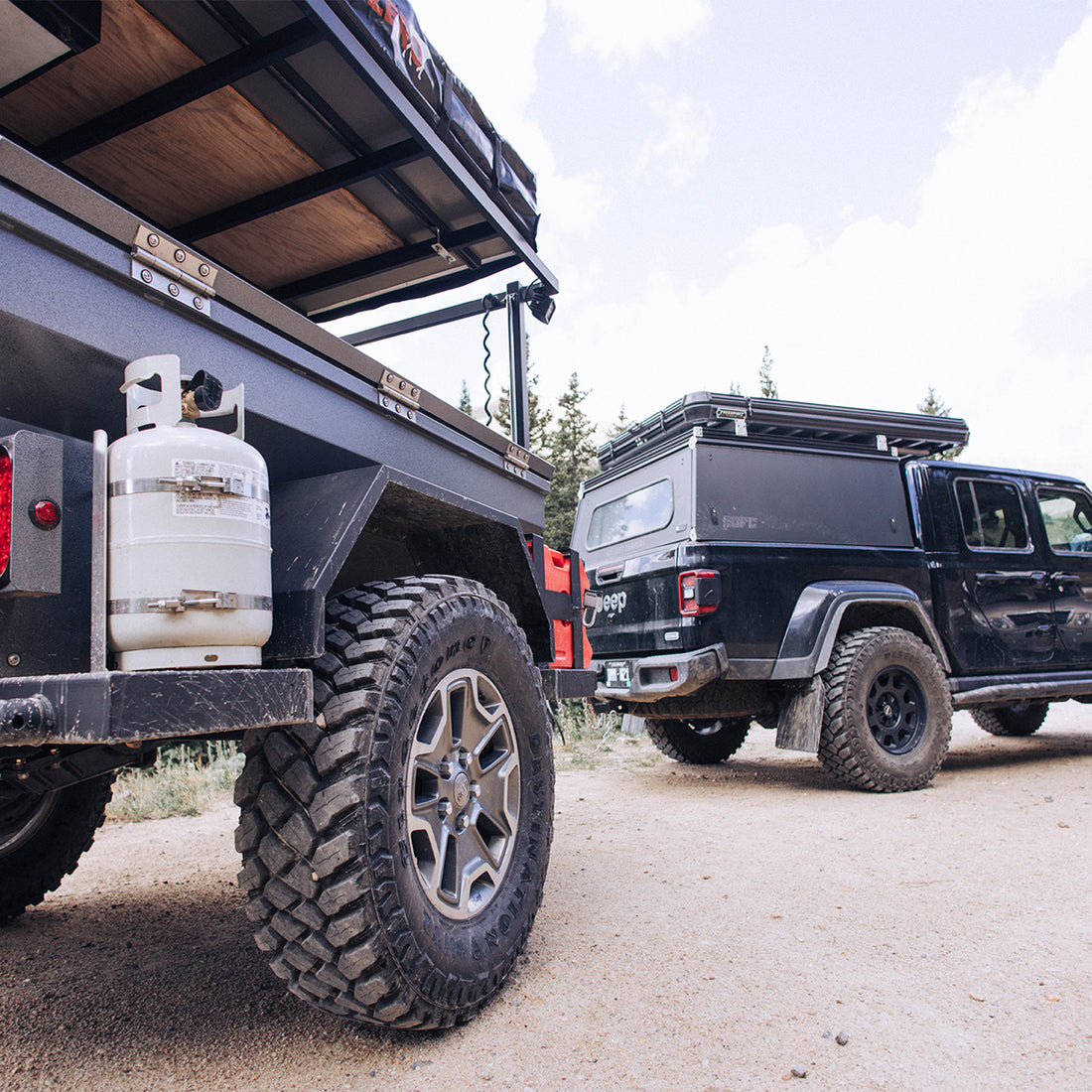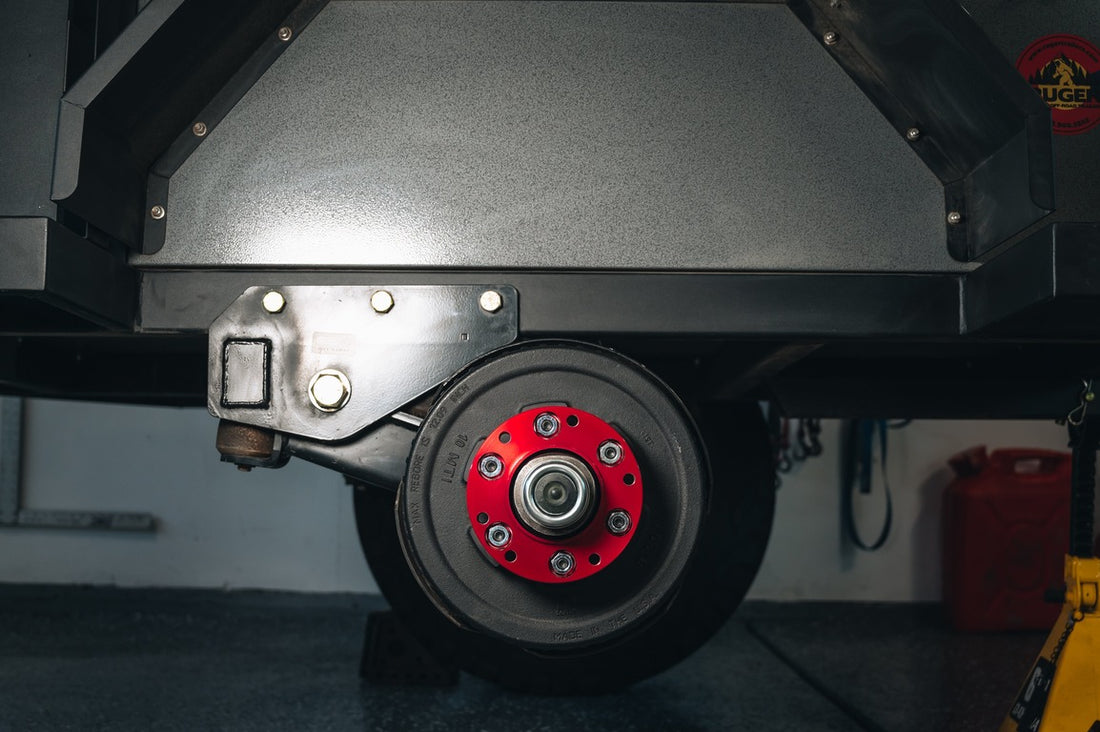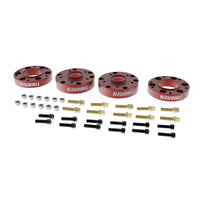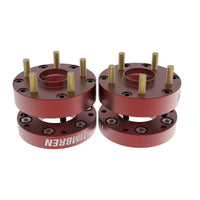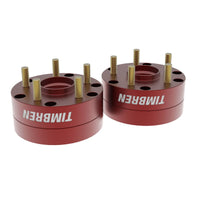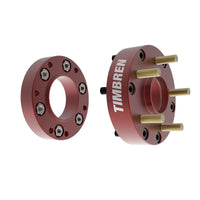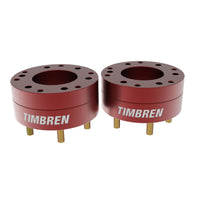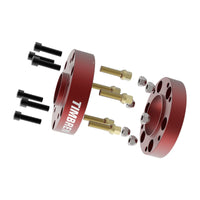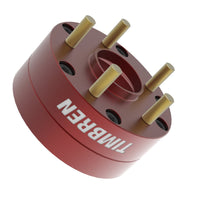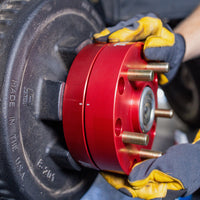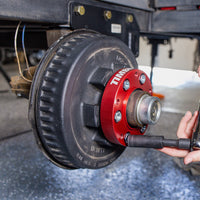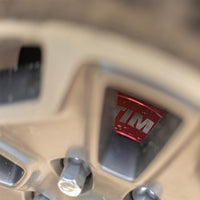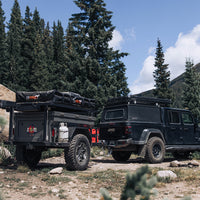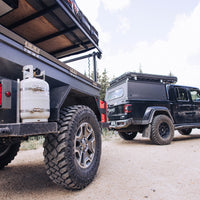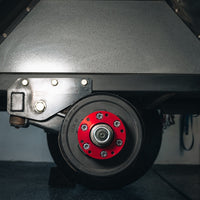 Axle-Less Wheel Adapter Kit for Jeep
Free Ground Shipping on Orders Over $99
100-Day Money Back Guarantee
Scheduled to ship from October 1st
Imagine this: you want your trailer and tow vehicle to have the same bolt pattern for the wheels. Well, Timbren Wheel Adapters make it possible! You can rock a 6-lug brake drum and still sport the 5x5 bolt pattern wheel that's common on most Jeeps. How awesome is that?
These Wheel Adapters are extremely tough, thanks to the 7075 military-grade aluminum they're made from. And they're built smartly to match your trailer's hub perfectly with a hub-centric design. Plus, they're the only ones out there that meet Timbren's high standards for tackling rough off-road terrains and epic overland journeys. The best part? Using these won't mess with your Axle-Less warranty.
No more juggling different wheels on your trailer and tow vehicle. With these Hub Adapters, you'll have a uniform look all around. That means no more lugging around a separate spare wheel just for your trailer. So get ready to hit the trails with confidence, knowing your wheels are up for the adventure!
Key Features
Light & Durable - Designed with military-grade 7075 billet aluminum
Clean, durable red anodized finish
Hub-centric design to secure wheels in place and eliminate any possible vibration
The only wheel adapter that doesn't void the Axle-Less suspension warranty.
100 Day Money Back Guarantee
Specs
For a brake drum with 6x5.5 bolt pattern to a wheel with 5x5 bolt pattern.
Compatible with select Axle-Less trailer suspensions (for full list see Fitment)
What's Included
4 x adapters (2 sets)
12 x socket head cap screw
10 x lug bolts
12 x cone nuts
All necessary hardware
How to Install
Kit Type
This product is compatible with the following suspensions:
ASR35HDS03
ASR35HDS04
ASR35HDS07
ASR35HDS05
ASR5200S03
ASR5200S05
ASR5200S01
ASR5200S04
This product is compatible with the following brake and hubs:
500931LH/RH
500931PLH/RH
82655_2
Timbren Hub Adapters come with a 3-year limited warranty. Covered under this warranty are defects in materials and workmanship, under normal use and service for the life of the trailer on which the kit was originally installed.
FREE Ground Shipping on Orders Over USD $99
Free ground shipping is available on all orders over USD 99. Normal processing time is between 1 – 2 business days from placing the order.
We make every effort to ship the order within this processing time; however, no guarantees are expressed or implied.
100-Day Money Back Guarantee
If you're not happy with your Timbren product, we want to remedy that. If our customer service team can't find a solution for you, you can return your Timbren product for a refund, a replacement product, or another product of similar value within 100 days of purchasing the product. We'll cover return shipping costs, too.
See Axle-less Suspension In Action
Our Axle-Less design features our Aeon® rubber spring technology.
Install your Axle-Less suspension in a few simple steps, with just a few tools you already have on hand
Whether building a custom rig or retrofitting an existing trailer, here's how to pick the right Axle-Less suspension.
stay in control of your tow no matter what obstacles you encounter
See why it is the perfect fit for your axle-less suspension and how it can eliminate the problem of buying a pair of trailer tires as well as enable you to use your Jeep tires for better grip and off-roading
Your questions, answered
You want all the info before choosing the right towing and hauling solution for you. And we want to help.
Yes, only if you use them with Timbren's Axle-Less trailer suspensions. If you use them with anything other than Timbren's Axle-Less trailer suspension the guarantee is void.
Yep! As long as the wheel has a 5x5 bolt pattern this wheel adapter will work.
These Timbren wheel adapters are super tough! They're made from super strong military-grade 7075 billet-aluminum. Plus, they have a special hub-centric design that makes them even stronger in the middle. That means they can handle all the rough rides and adventures, whether you're off-roading or going on an overland trip.