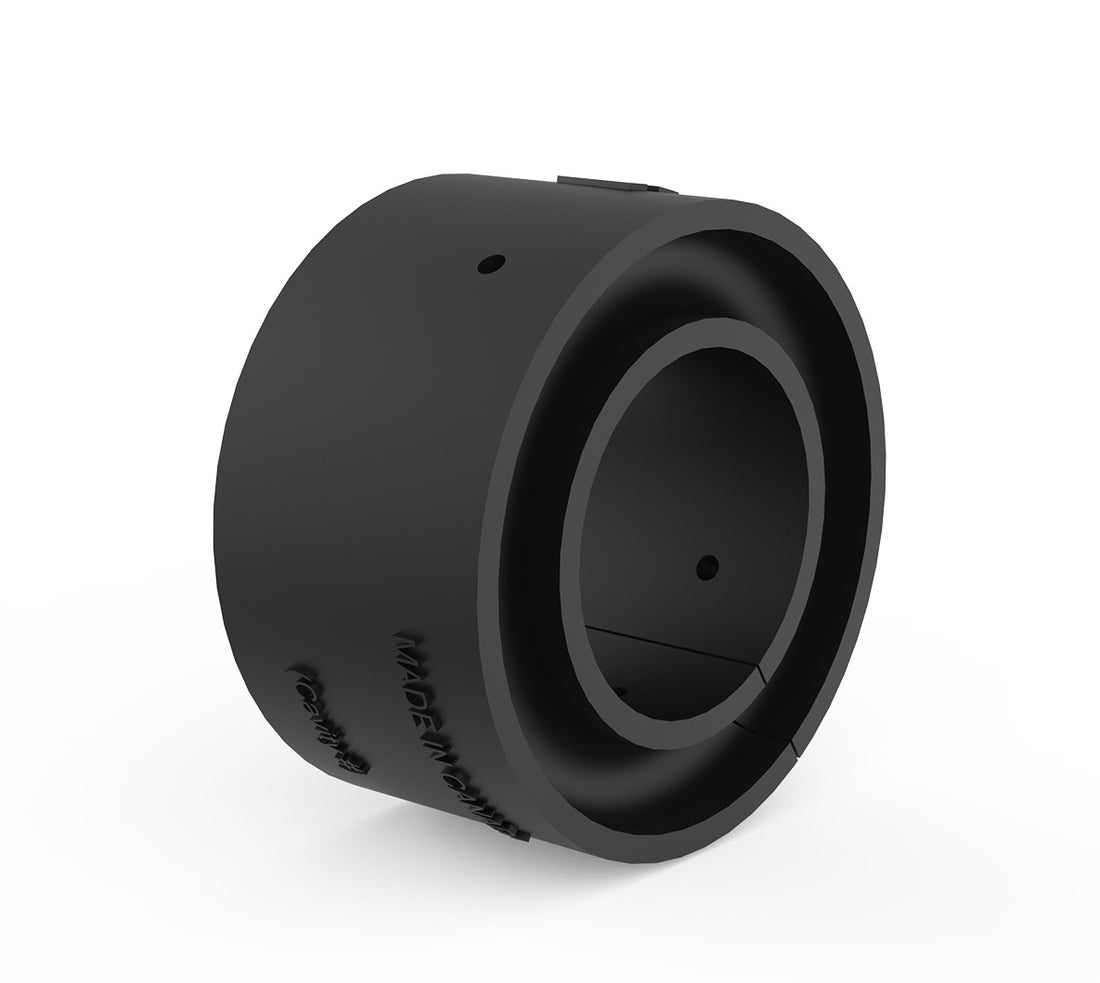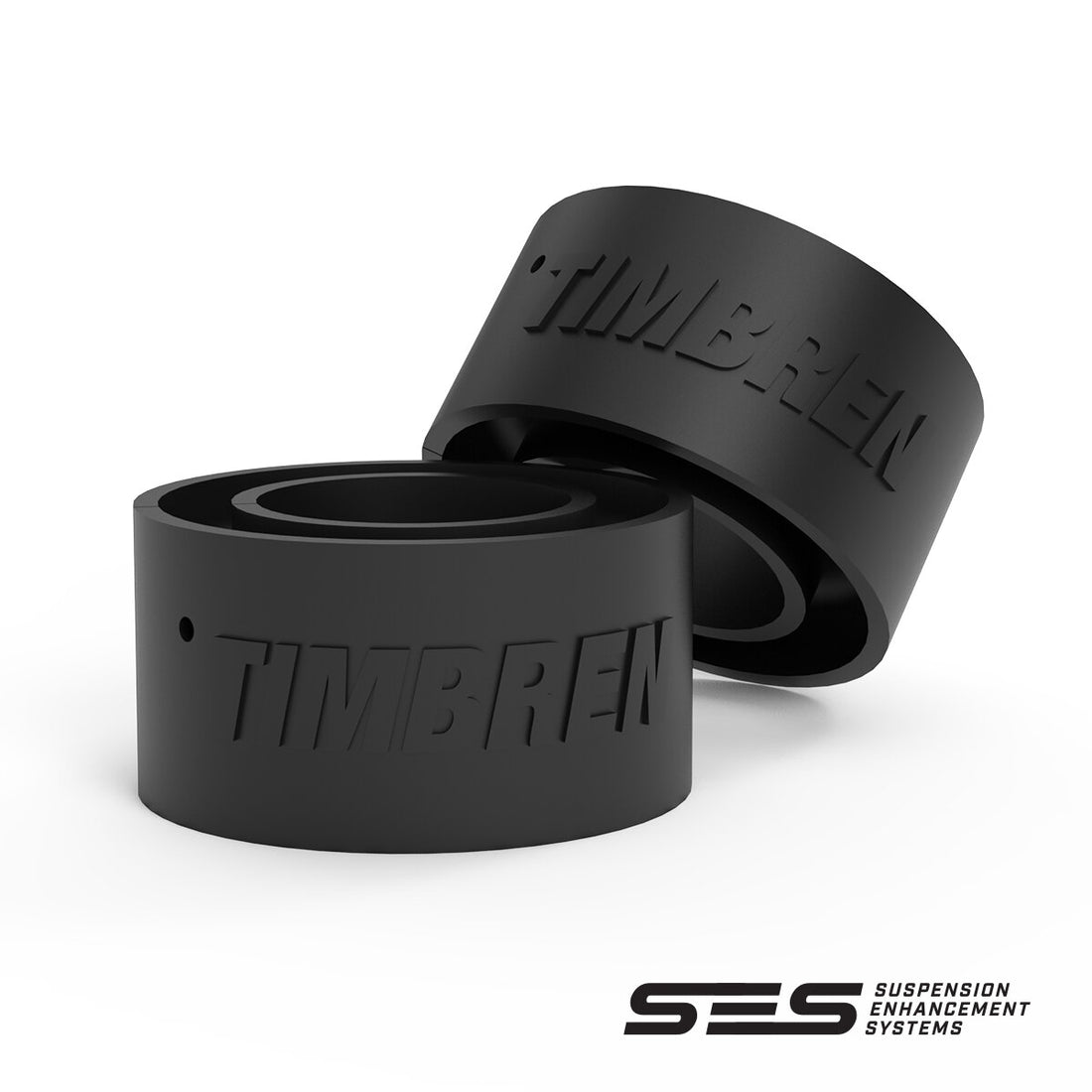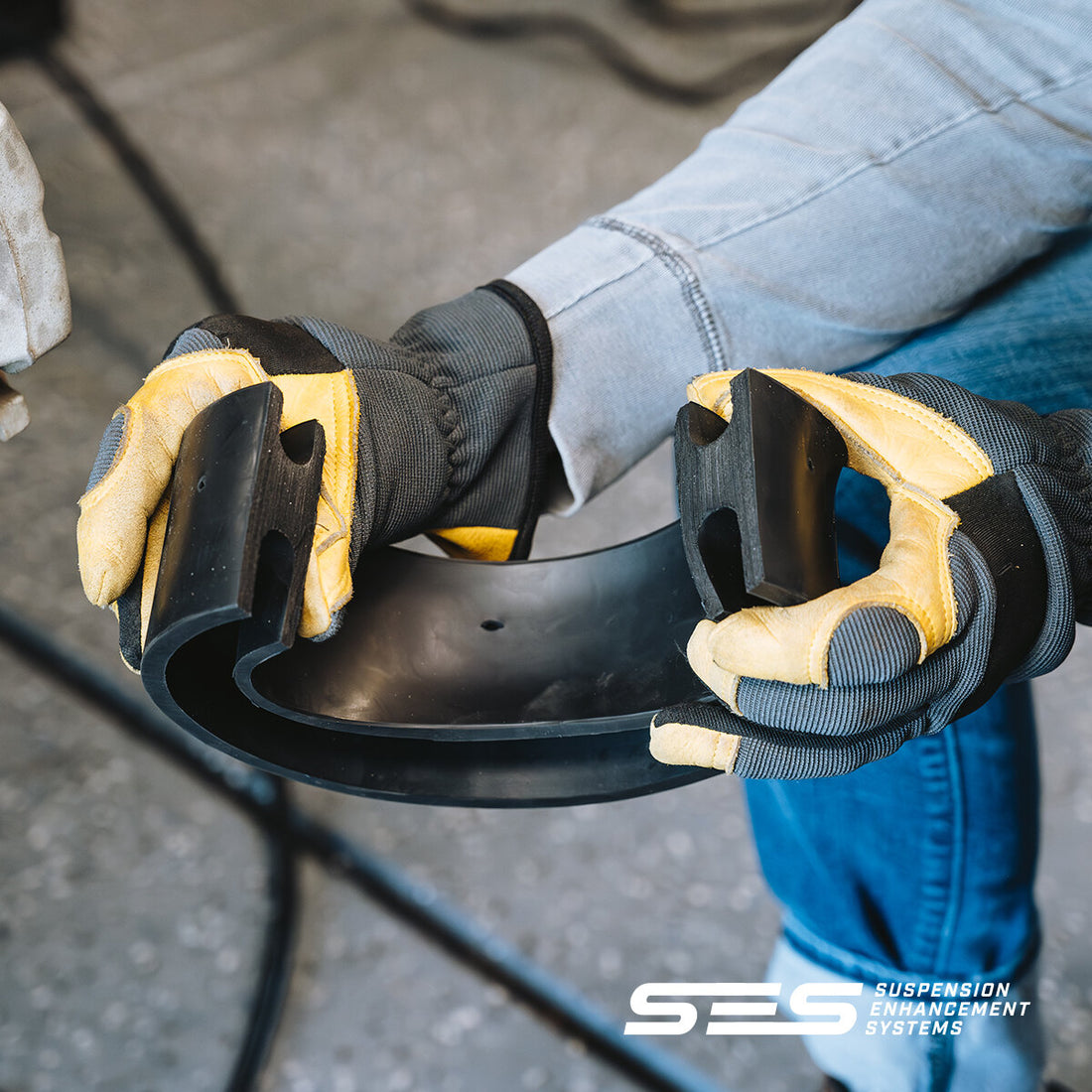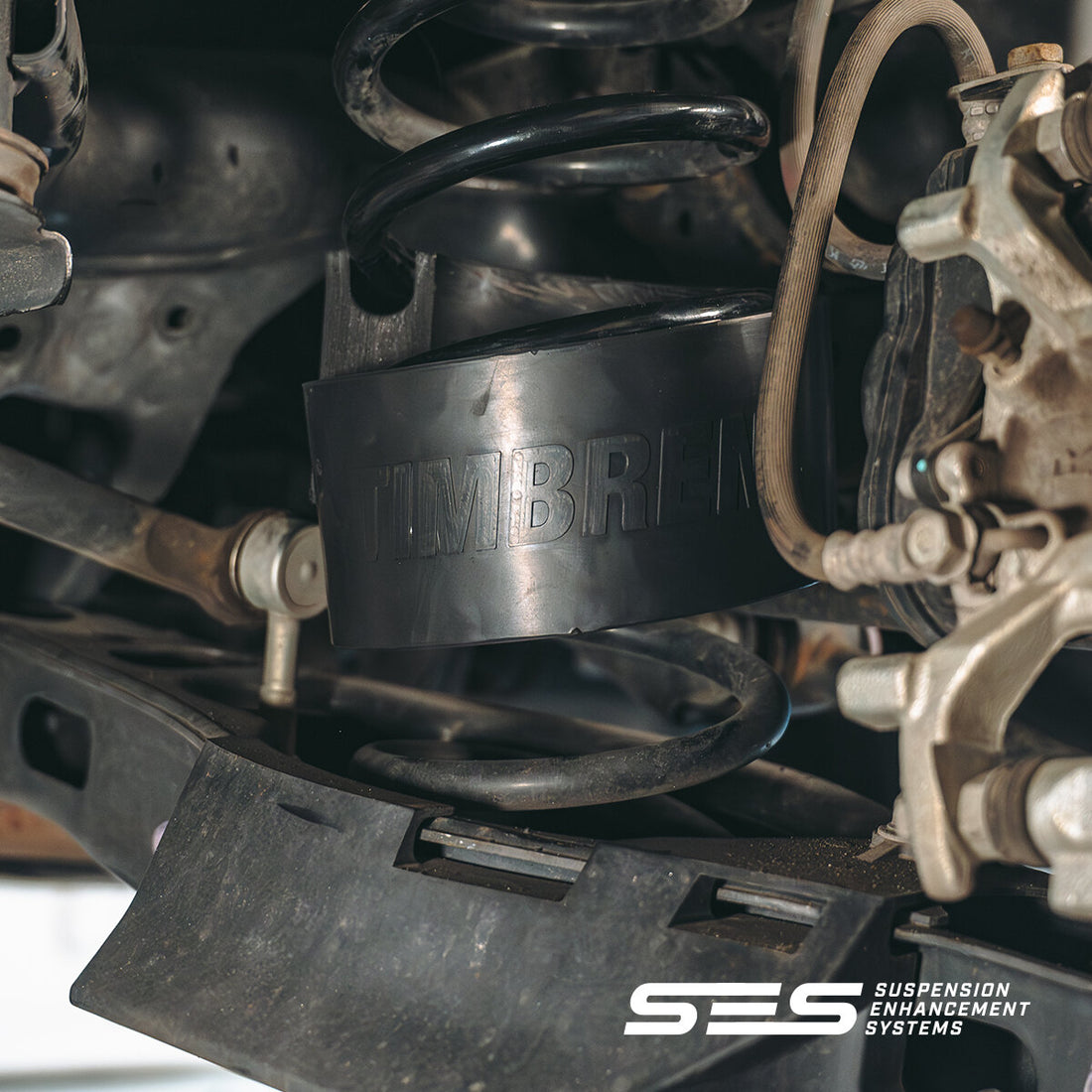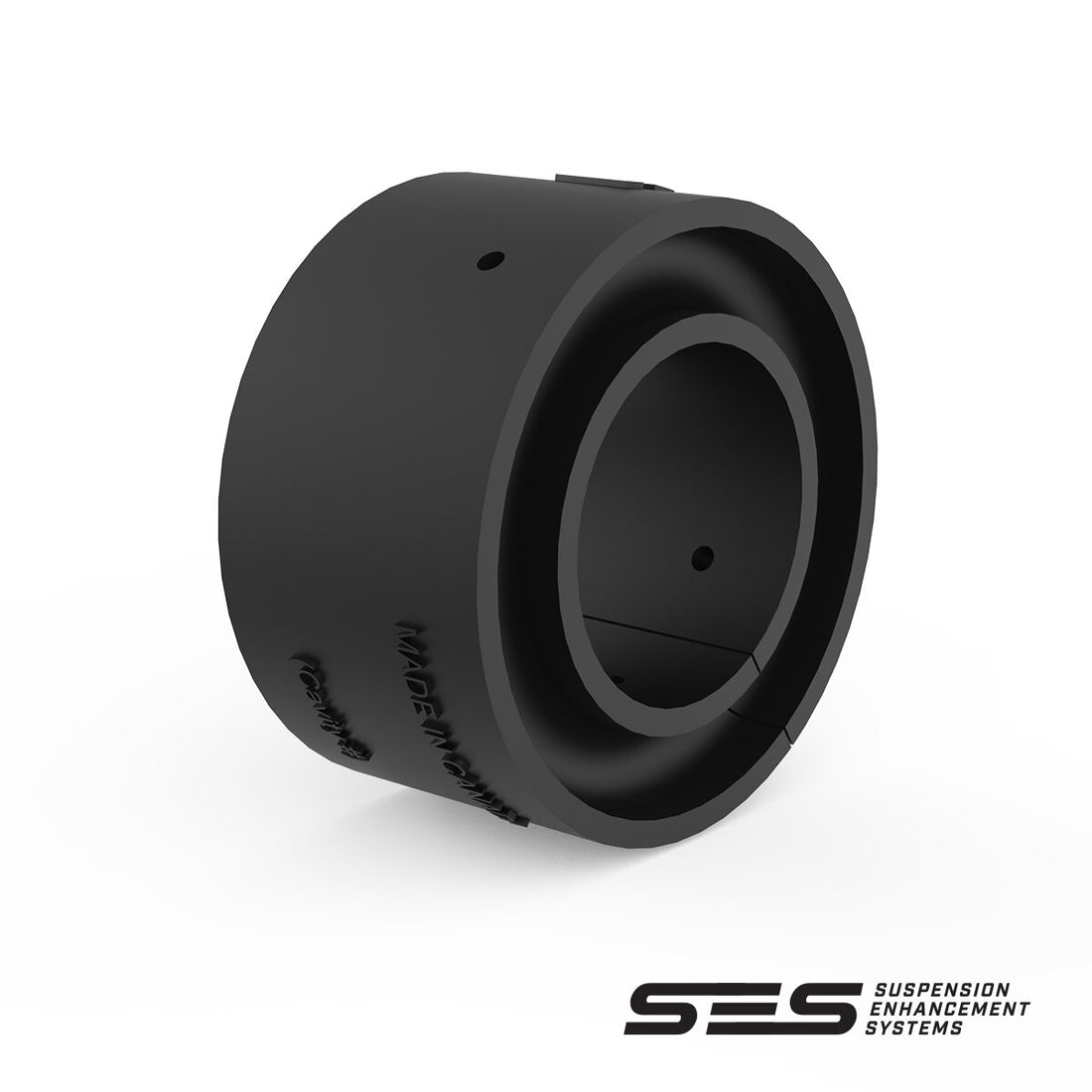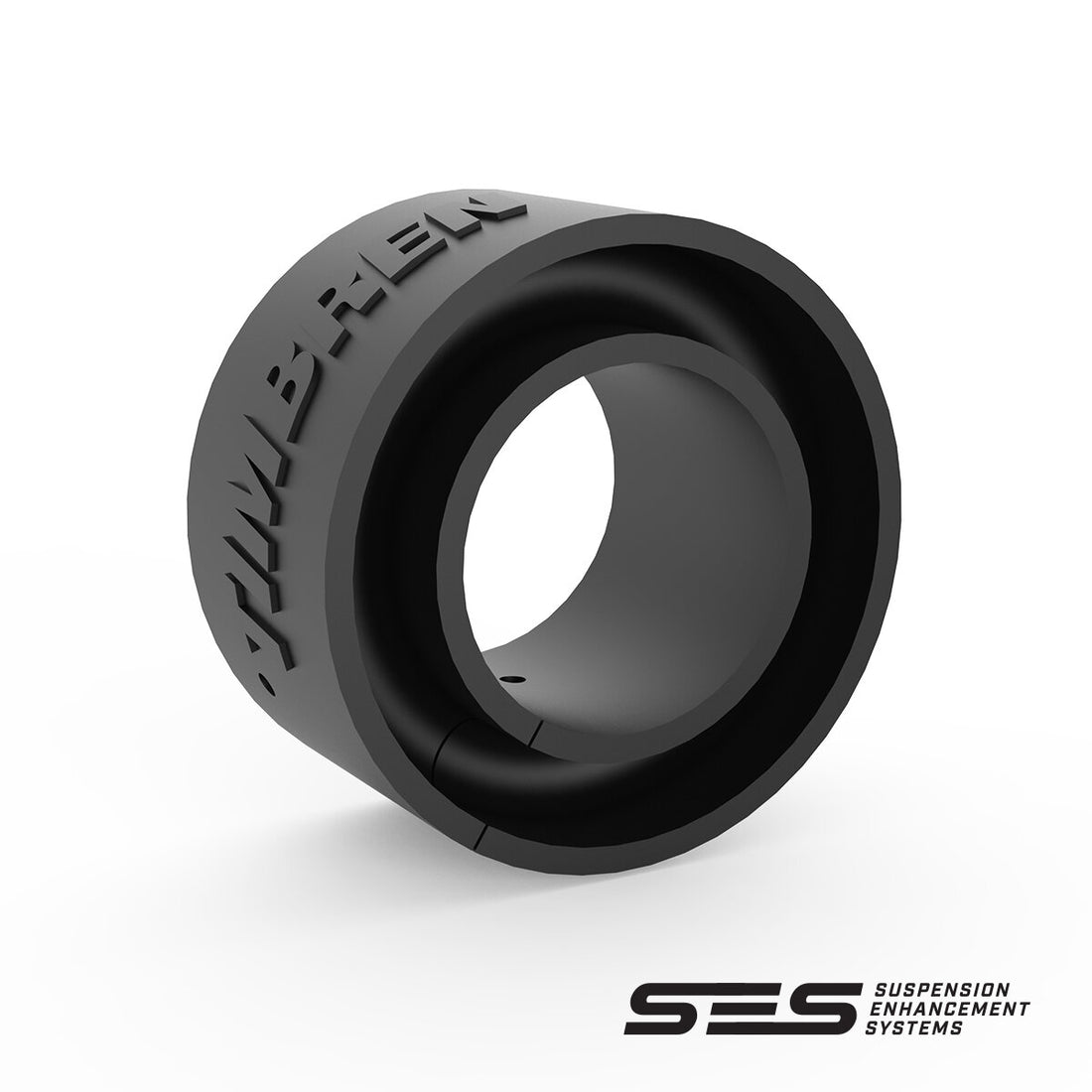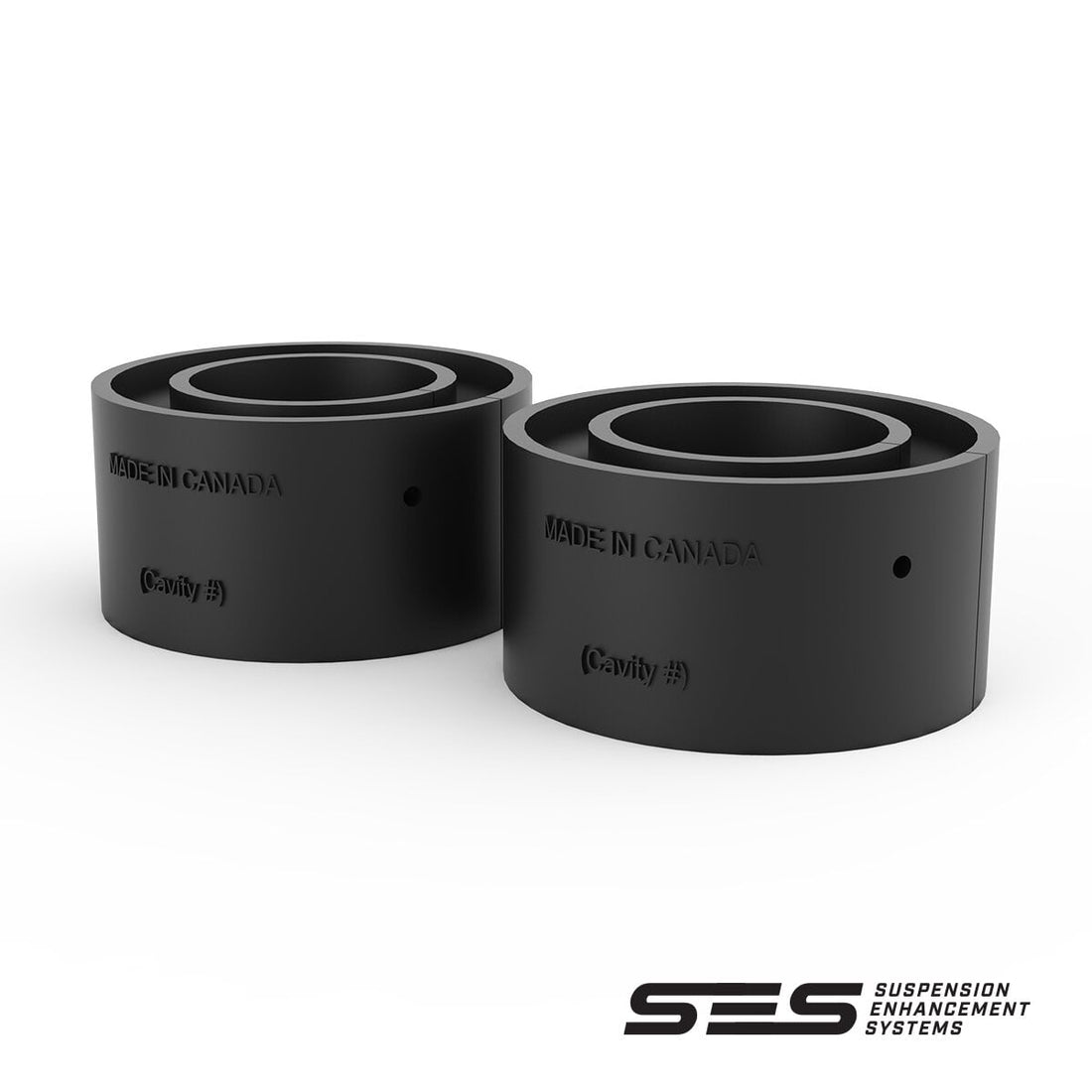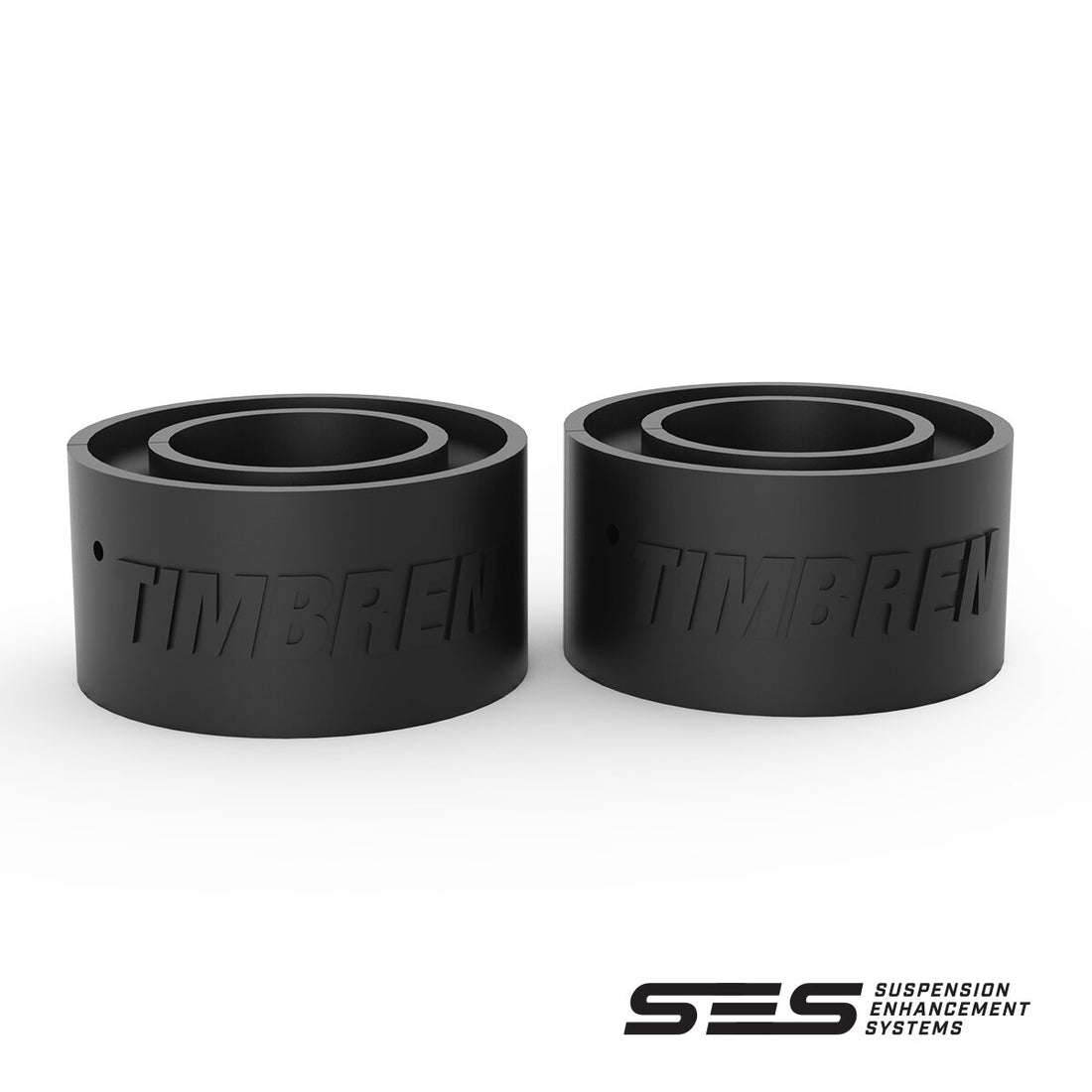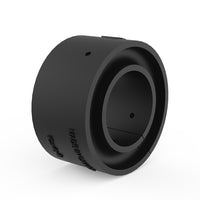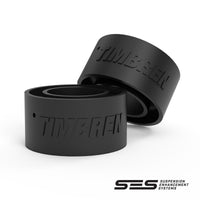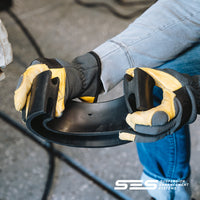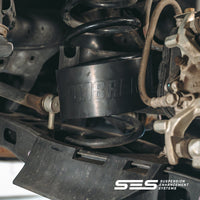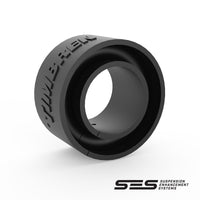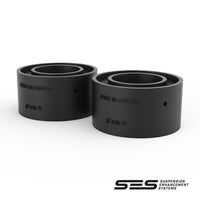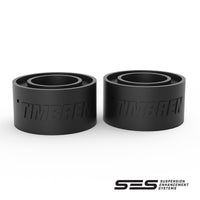 2019-2024 Toyota RAV4 & 2023-2024 Honda CRV SES Coil Enhancer Kit
Free Ground Shipping on Orders Over $99
Lifetime Warranty and 100-Day Money Back Guarantee
Available to ship within 1 week
Just like anyone else, you likely have a lot on your plate with school, work, and family and you probably don't have time for complicated products, difficult installs, and ongoing maintenance.
Introducing the Timbren SES Coil Enhancer - the key to smoother  rides, better handling, vehicle feel and suspension support when you need it and the best part is that it's easy to install and no ongoing maintenance.
Whether you're off on an exciting adventure or a family trip towing your toys, this incredible  kit ensures improved steering, handling, and suspension performance. It's like having a trusty sidekick for your vehicle.
The SES Coil Enhancer is an easy DIY install zero maintenance - zip, nada. It's a simple plug and play kit, no strings attached. Just set-it and forget-it.

Proudly designed and manufactured in Canada with care, it's perfect for anyone looking to upgrade their vehicle's performance. Join the Timbren family and equip your car with this amazing solution. Say goodbye to bumpy rides and hello to more enjoyable adventures. Get the Timbren SES Coil Enhancer and unlock smoother, worry-free journeys!
Key Features
Easy DIY Installation: Say goodbye to complicated installations. With Timbren's SES Coil Enhancer, you can easily enhance your car's suspension on your own, saving time and hassle.
Improved Ride Quality: Experience a smoother, more comfortable ride with the SES Coil Enhancer. Say goodbye to those bumpy, jarring rides and hello to a new level of comfort.
Enhanced Suspension Support: Our product provides exceptional support, ensuring that your vehicle can handle additional load with ease. Whether you're carrying sports gear or towing a trailer, your car will stay stable and reliable.
Tighter Handling: Enjoy more control and precision on the road. The SES Coil Enhancer enhances your car's handling, allowing you to navigate with confidence, even on winding roads.
Lifetime Warranty: We stand by the quality and durability of our product. Enjoy peace of mind with our lifetime warranty, ensuring long-term performance and support.
Eco-Friendly Natural Rubber: We care about the environment. Our product is crafted from eco-friendly natural rubber, making it a sustainable choice for both your car and the planet.
100-Day Money Back Guarantee: We're confident you'll love the difference the SES Coil Enhancer makes in your ride. But if you're not completely satisfied within the first 100 days, we offer a money-back guarantee, no questions asked.
Specs
Fits coil springs with 1" gap X 4.5" pitch diameter.
1,500 lbs rated capacity.
Note: Even though you're increasing the spring rate by adding this upgrade, this does not increase the GVWR (Gross Vehicle Weight Rating). Please make sure that the load does not exceed the GVWR set by the manufacturer.
What's Included
2 x A4047-75 (Coil Enhancer)
How to Install
Suspension Support Location
Kit Type
Our Timbren SES Coil Enhancer kits are built to last. We back this up with a lifetime warranty.
Covered under this warranty are defects in material and workmanship, under normal use and service for the life of the vehicle on which the kit was originally installed.
FREE Ground Shipping on Orders Over $99
Free ground shipping is available in the contiguous United States on all orders over $99. Normal processing time is between 1 – 2 business days from placing the order.
We make every effort to ship the order within this processing time; however, no guarantees are expressed or implied.
100-Day Money Back Guarantee
If you're not happy with your Timbren product, we want to remedy that. If our customer service team can't find a solution for you, you can return your Timbren product for a refund, a replacement product, or another product of similar value within 100 days of purchasing the product. We'll cover return shipping costs, too.
See Our SES Springs in Action
Install right in your driveway, no special skills or tools needed. Be ready to ride and haul in less than 30 minutes.
Our Aeon® springs feature a progressive spring rate. As load increases, our rubber springs push back even harder to level your load. Our springs also act like a shock absorber. This makes for a smooth, controlled ride loaded or unloaded.
From the beating heat of the Australian Outback to the sub-freezing winters of Canada, our Timbren SES kits are built to last in any conditions. They're durable, too. In fact, our Aeon® rubber springs are even tougher than bullets.
Better than air & foam
See how we stack up against other suspension enhancement systems.
| | Timbren SES Coil Enhancer | Air Bags |
| --- | --- | --- |
| Price | $229 | $2,500 |
| Rated Capacity | 1,500 lbs | 500 - 1,000 lbs |
| Best Progressive Spring Rate | | |
| DIY Install | | |
| Improved Ride Quality | | |
| Durability | | |
| No Additional Parts Needed | | |
| Lifetime Warranty | | |
| 100-Day Money Back Guarantee | | |
Your questions, answered
You want all the info before choosing the right towing and hauling solution for you. And we want to help.
Nope. They are as sturdy as our SES kits and do not require any maintenance. It's a fit-it-and-forget-it solution.
The Coil Kit is specifically designed to work with the RAV 4 and Honda CRV which are CUVs. As of now, we can not say that they work with lifted vehicles.
Absolutely. As the Coil Enhancer Kit absorbs and dissipates the shock from rough road conditions. It makes an excellent addition to your off-roading arsenal in pairing with your coil suspension springs.
You can not exceed the manufacturer's axle rating or GVW rating of the vehicle. A Timbren SES (Suspension Enhancement System) kit will greatly enhance the performance of a heavily loaded vehicle by adding to the spring rate. You can expect reduced sag and improved roll stability.
No, unlike Add-A-Leaf solution, your unloaded vehicle's ride height will remain unaffected by the installation of an SES Coil Enhancer kit.