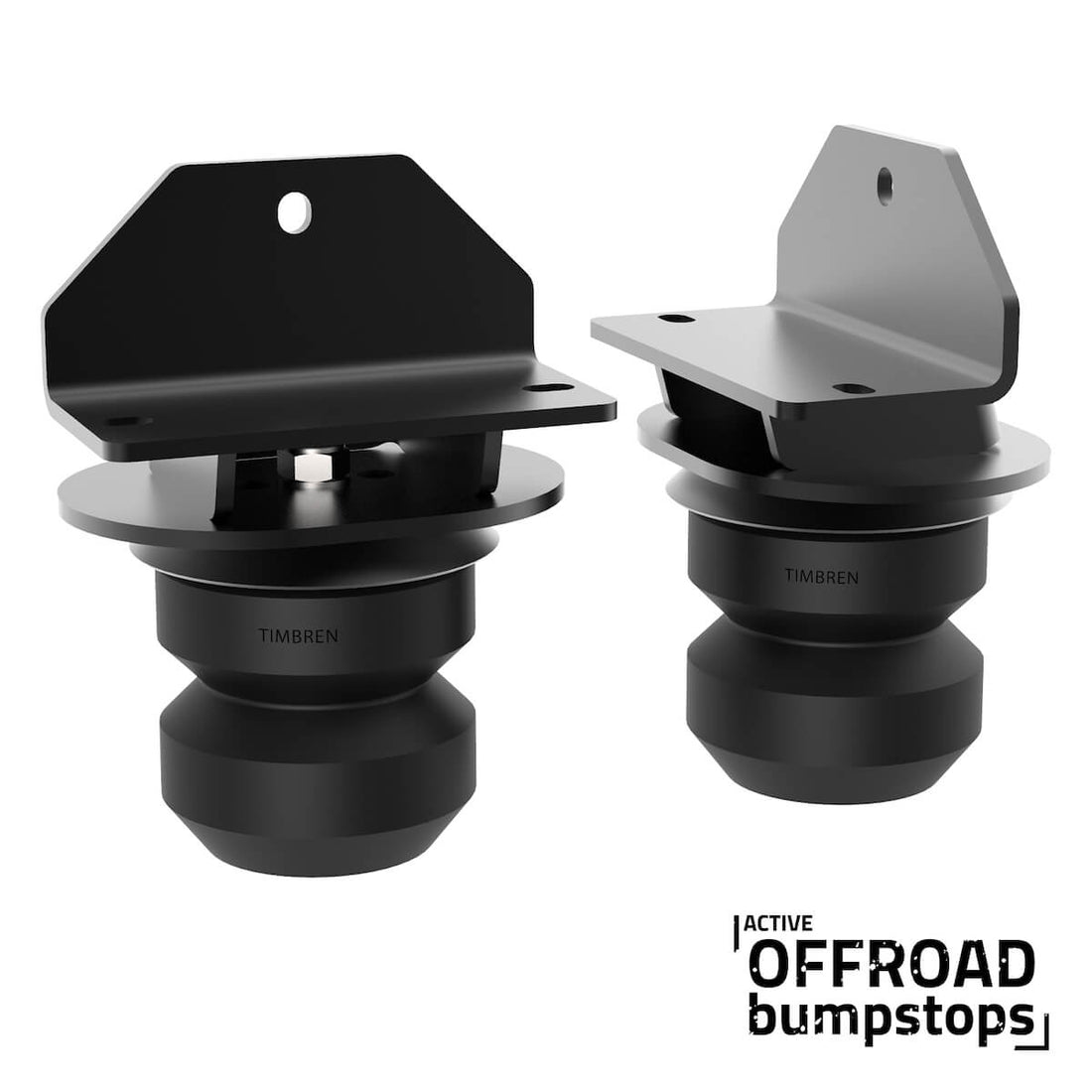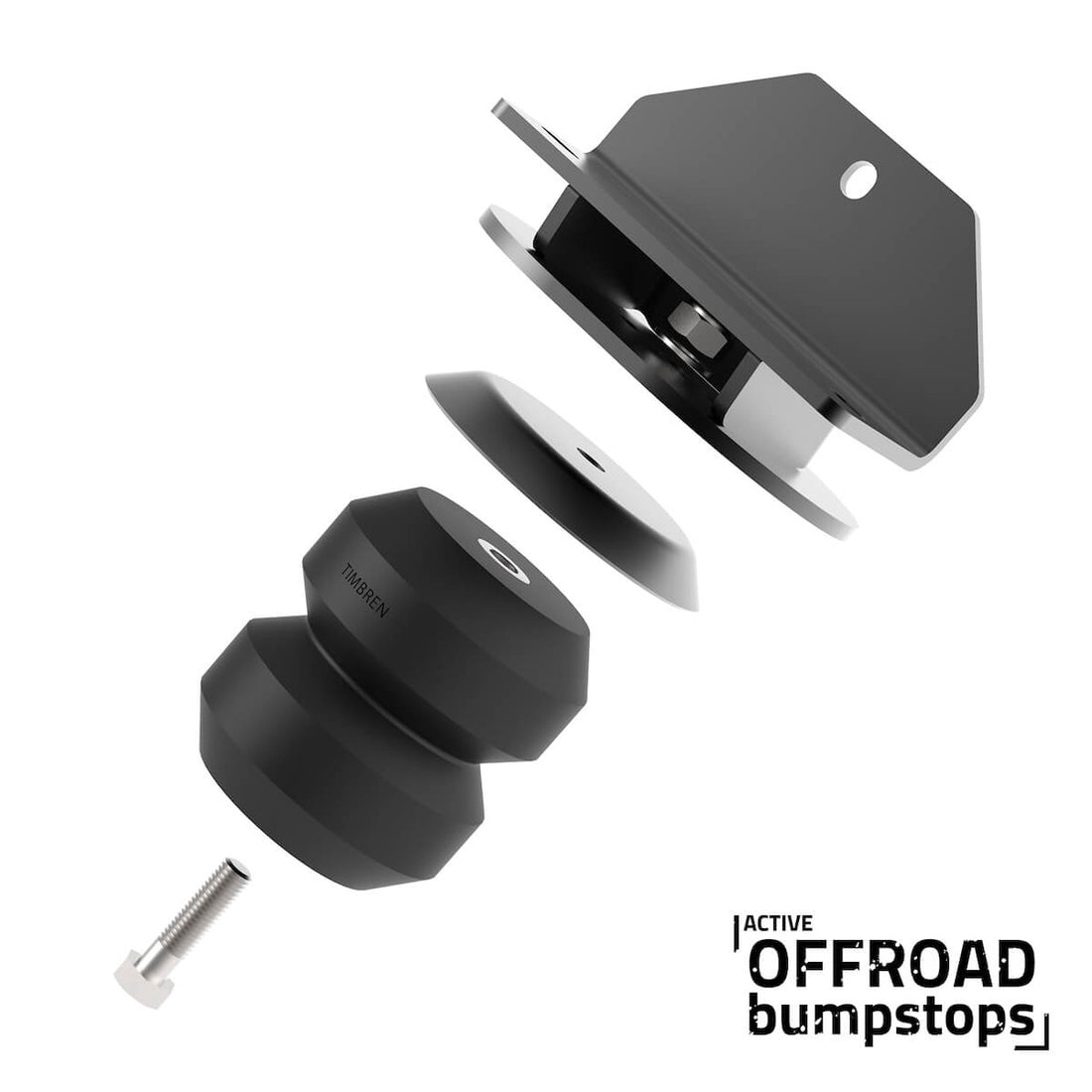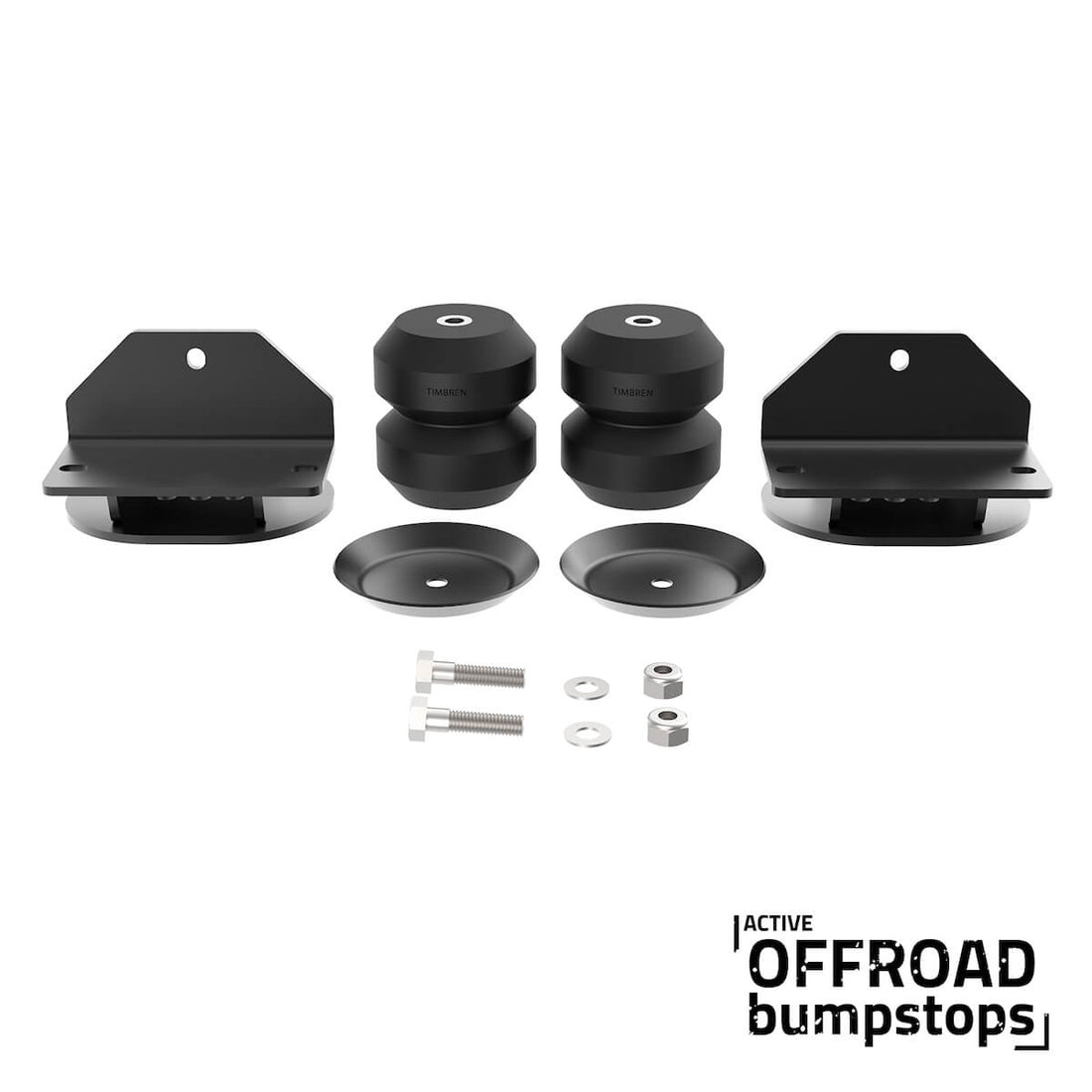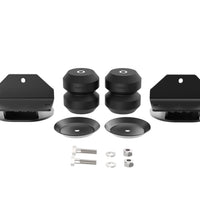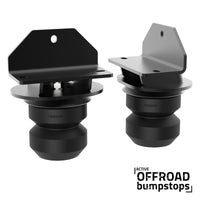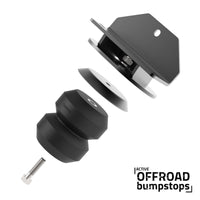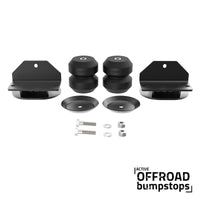 Active Off-Road Bumpstops for Lexus LX570 & Toyota Landcruiser 200 series - Rear Kit
Free Ground Shipping on Orders Over $99
Lifetime Warranty and 100-Day Money Back Guarantee
Available to ship within 1 week.
Factory bumpstops just can't handle hard slams from off-roading. Harsh bottoming out, bone-rattling bumps, and dangerous uncontrolled handling can ruin your off-roading or overlanding trip by destroying your suspension and shocks.
But with Active Off-Road Bumpstops, you can hit the trails without taking damaging hits to your suspension.
How? These bumpstops dampen blows from bottoming out — making for a softer, safer ride over the biggest bumps, dips, and whoops.
Instead of a jarring stop when bottoming out, energy is absorbed through our Active Off-Road Bumpstops, producing smooth, quiet axle engagement. This is thanks to the progressive spring rate of our Aeon® springs.
That means reduced stress on your suspension and decreased driver fatigue. So you can explore more, comfortably and in control.
And unlike hydraulic bumpstops which require frequent servicing, Active Off-Road Bumpstops allow for DIY installation and need zero maintenance.
Key Features
Dampens blows from bottoming out
Reduces stress on suspension from off-roading
Decreases driver fatigue
Specs
2,000 lb capacity
4,800 lb bump load capacity
Overall kit height = 5"
Total deflected (compressed) height = 2.75"
Amount of deflection (compression) = 2.25"
Suspension Support Location
Kit Type
Our Active Off-Road Bumpstops are built to last. We back this up with a lifetime warranty.
Covered under this warranty are defects in material and workmanship, under normal use and service for the life of the vehicle on which the kit was originally installed.
FREE Ground Shipping on Orders Over $99
Free ground shipping is available in the contiguous United States on all orders over $99. Normal processing time is between 1 – 2 business days from placing the order.
We make every effort to ship the order within this processing time; however, no guarantees are expressed or implied.
100-Day Money Back Guarantee
If you're not happy with your Timbren product, we want to remedy that. If our customer service team can't find a solution for you, you can return your Timbren product for a refund, a replacement product, or another product of similar value within 100 days of purchasing the product. We'll cover return shipping costs, too.
See Our Springs in Action
Install right from your driveway, with basic tools, in less than an hour.
Factory bumpstops can't handle harsh slams from off-roading. Active Off-Road Bumpstops cushion the blows and deliver a softer landing over tough terrain.
While these products may look similar, Active Off-Road Bumpstops are built for off-roading, while Timbren SES kits are designed as helper springs for towing.
Better Than Hydraulic, Foam & Factory Bumpstops
Better installation. Better performance. Better customer service. So you can enjoy a better off-roading trip.
| | Active Off-Road Bumpstops | Hydraulic Bumps | Foam | Factory |
| --- | --- | --- | --- | --- |
| Price | $297 | $620 | $299 | Comes With Vehicle |
| DIY Install | | | | |
| Improved Ride Quality | | | | |
| Durability | | | | |
| Lifetime Warranty | | | | |
| 100-Day Money Back Guarantee | | | | |
| Zero Maintenance | | | | |
| Rebound | | | | |
| Quiet Operation | | | | |
Your questions, answered
You want all the info before choosing the right off-roading bumpstops for you. And we want to help.
Off-road or overland with your vehicle? Active Off-Road Bumpstops are for you. These help soften the harsh impact of off-road travel, protecting you, your suspension, and your shocks from damaging hits.
Towing and hauling? Timbren SES products are made for you. These serve as helper springs to reduce roll, sag, and sway — making for a smooth, level ride.
You bet. Active Off-Road Bumpstops are designed to work with your vehicle regardless of the lift kit you have installed.
We recommend both front and rear, especially when navigating rough, off-road terrain. Active Off-Road Bumpstops on all four corners of your vehicle will work together to give you a smooth, safe ride.
Nope. Unlike hydraulic bumpstops that require frequent servicing, Active Off-Road Bumpstops require zero post-installation maintenance.